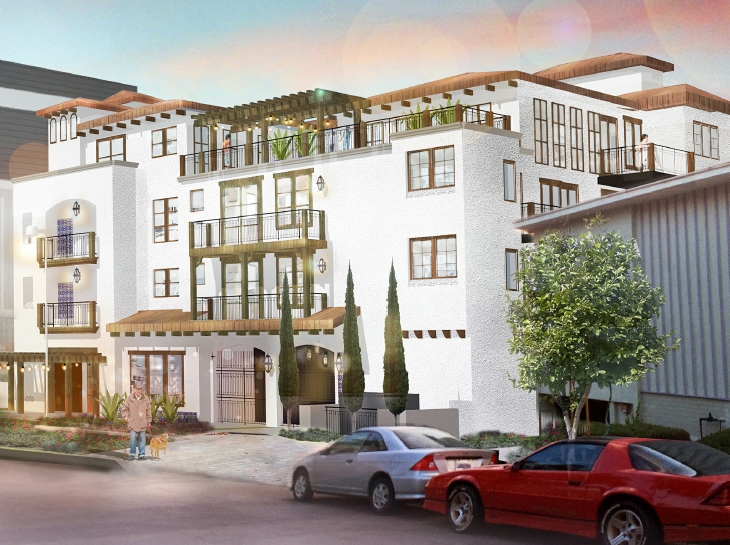 The West Hollywood Planning Commission on Thursday will consider whether to approve plans for Blue Hibiscus, a 22-unit affordable housing development on Detroit Street that has been a focus of anti-development activists.
The Blue Hibiscus development by the West Hollywood Community Housing Corp. (WHCHC) would replace eight affordable housing units in WHCHC's Detroit Bungalows and a single-family home and two apartments on an adjoining lot.
Opposition to the project has been led by Dr. Pamela Love, a resident of Detroit Bunglows. Love has cited the charm of the 1920's-era units, which WHCHC acquired and renovated in 1989. She said their residents, who qualify for residency because of their low incomes, also like having their own outdoor space.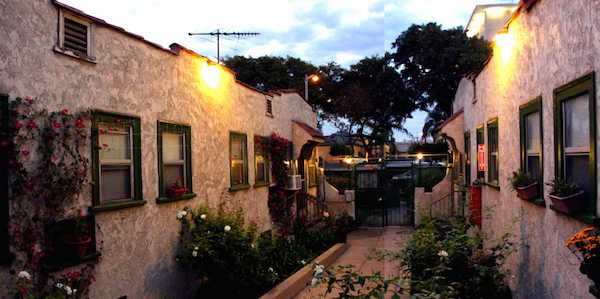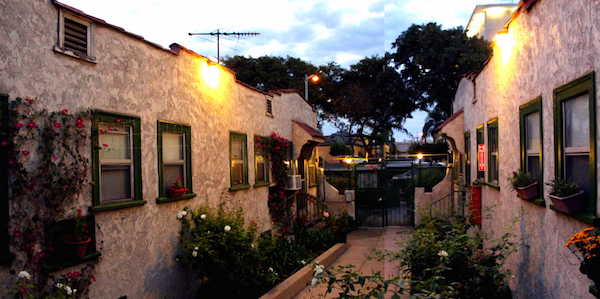 Robin Conerly, WHCHC's executive director, said her organization has been "struggling with the bungalows because it's a very old building… It was originally farm worker housing for those picking either oranges or avocados. They are small units, about 400 feet each." Conerly has said estimates for upgrading the existing bungalows received a few years ago ranged from $500,000 to $1 million, and still wouldn't bring the units into compliance with city codes. The Blue Hibiscus project would include 22 one-bedroom apartments, ranging from 533 to 605 square feet. It would have a parking garage with 22 spaces, an office for the building's management, a community room, a roof deck and an exercise room.
Love launched a Facebook page called Save the Detroit Bungalows last year that drew supporting comments from City Councilmember Lauren Meister and neighborhood and anti-development activists such as Stephanie Harker and Cynthia Blatt. Meister argued that WHCHC should build additional units on the lot to the north of the Detroit Bungalows and save that building. WHCHC has said that would mean fewer affordable housing units overall and that the Detroit Bungalows are dilapidated.
The proposed demolition became a political issue during the City Council elections earlier this year. Several candidates showed up at the Detroit Bungalows to meet with Love and express their support for her campaign.
WHCHC needs the Planning Commission's endorsement so that it can get a demolition permit from the city and unite the two adjacent lots on which it plans to build Blue Hibiscus. The commission's Design Review Subcommittee praised the project overall in a meeting last month, and even opponents such as Harker spoke in favor of its design.
The Planning Commission will meet at 6:30 p.m. Thursday at the City Council Chambers, 625 N. San Vicente Blvd. south of Santa Monica.