Planned Parenthood Los Angeles (PPLA) will host a ceremony tomorrow celebrating the opening of its health center in West Hollywood.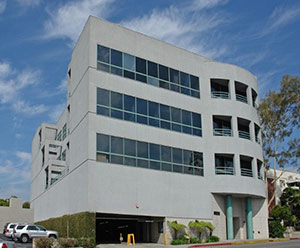 The center, at 825 N. San Vicente Blvd. north of Santa Monica, is PPLA's 20th health center in Los Angeles County. It offers a full range of reproductive health care, including gynecological exams, cervical cancer screenings, breast exams, STD testing and treatment, birth control and abortion services, as well as counseling and education.
The opening ceremony will begin at 9:30 a.m. and will feature Art Ochoa, senior vice president of community relations and development at Cedars-Sinai Medical Center.
"Its doors are open today, in Colorado and across the country and nothing will deter Planned Parenthood from providing high-quality health care to its patients," PPLA said in a statement that made reference to the murder of three people in an attack at a Colorado Springs Planned Parenthood clinic on Friday. "
PPLA serves over 150,000 women and men in Los Angeles County each year. While perhaps best known for offering contraception services, PPLA also offers a variety of others. It will begin providing pre-exposure prophylaxis (PrEP) and post-exposure prophylaxis (PEP) treatment at all of its 20 centers in Los Angeles County next year. PrEP is a regimen in which one takes a single does of Truvada daily, reducing to near zero the change of becoming infected with HIV. PEP is a regimen used to treat someone who has engaged in unprotected sexual activity and reduce the chance of HIV infection.