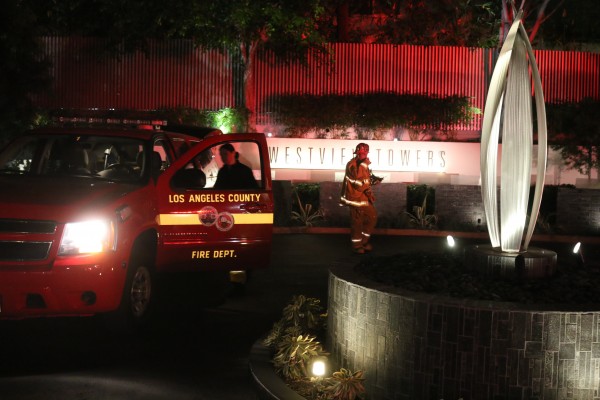 A fire broke out on the fifth floor of the 14-story Westview Towers condominium building tonight.
Firefighters from the L. A. County Fire Department were dispatched to the building, which is at 1155 N. La Cienega Blvd.  Sunset, just after 8 p. m., The fire was quickly extinguished and there were no injuries reported.
The county firefighters were assisted by City of Los Angeles Fire Department.