Jim Chud, a longtime resident of West Hollywood and a member of the city's Disabilities Advisory Board, has been named to Poz magazine's Poz 100 list, a celebration of long term survivors of HIS/AIDS.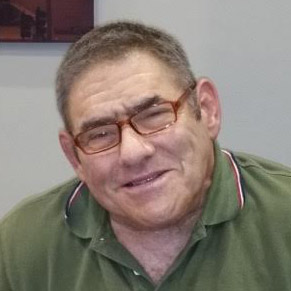 The Poz list, published in its December issue, says this about Chud:
"'Housing as health care' is Jim's specialty. The Yale graduate has spoken to Congress about the issue, and he's involved with the National AIDS Housing Coalition. All this despite a harrowing experience with an early drug trial that resulted in spinal damage—he lost 7 inches in height because of destroyed disks, leaving less room for his lungs, bowel and stomach. Jim has undergone 37 spine surgeries in the past five years alone. As such, he's also a staunch advocate for disabled rights. And yet one of his biggest battles, he says, was getting sober 14 years ago. Medical records support his seroconversion back in 1977, before AIDS was even known. Today he's working on a memoir that we can't wait to read."
Chud works as an HIV care analyst at the L.A. County Department of Health Services. He also is a member of the board of the National AIDS Housing Coalition.