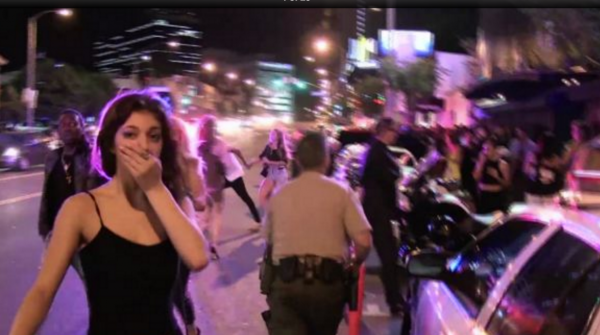 Outspoken filmmaker Quentin Tarantino – no stranger to controversy – recently provoked yet another storm of criticism, this time over remarks that referred to shootings by police as "murders." He made the comments at a New York City rally against police brutality Oct. 24.
This latest ruckus recalls the time in 1997 when Tarantino bitch-slapped another director, instigating an infamous power lunch brawl at a trendy Melrose Avenue restaurant – another episode in a long history of celebrities behaving badly in West Hollywood. Actor Christian Slater once led Sheriff's deputies on a wild, drunken, early morning car chase through the city. Other famous folks like Halle Berry put the "run" in hit-and-run automobile accidents. Tarantino's lunchtime fracas 18 years ago, though, easily tops this list of misbehaving celebrities.
Tarantino Gets "Medieval" On Producer
Tarantino has directed such violent fare as "Pulp Fiction" (1994), "Kill Bill" (2003) and "Inglorious Basterds" (2009). A case of his life imitating his art took place Oct. 22, 1997 at Ago agorestaurant.com/, the restaurant on Melrose Avenue that is owned by members of Hollywood power elite such as two-time Oscar winner Robert De Niro, actor Christopher Walken, producers Harvey and Bob Weinstein of Miramax, and director Ridley Scott.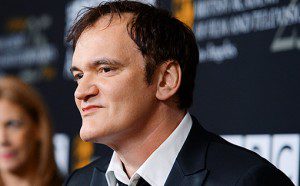 Tarantino and Miramax executive producer Harvey Weinstein were having a classic Hollywood power lunch. Also in the restaurant was producer Don Murphy, who had earned credits with Tarantino on "Natural Born Killers" (1994), with Murphy as a producer and Tarantino as the original screenwriter.
An insider's account about the making of that movie, published a few months earlier in a book called "Killer Instinct," http://www.amazon.com/Killer-Instinct-Jane-Hamsher/dp/0767900758caused bad blood between Tarantino and Murphy. Written by Murphy's producing partner, Jane Hamsher, the book was critical of Tarantino in particular.
The book takes shots at director Oliver Stone, who is depicted as a drug-addled taskmaster; Tarantino's producing bud Lawrence Bender, who is called a "jackal," and Tarantino himself, who is referred to as "a "one-trick pony" who is "on his way to becoming the George Gobel of directors – famous for being famous."
As reported by E Online, the situation "apparently drove Tarantino to 'get medieval,' in the words of one eyewitness, on … (Murphy), punching the man in the face. One fellow diner said it looked like a "slap fight." Other reports said Tarantino ended up slapping Murphy three times before being pulled off him by Weinstein. Murphy said in a statement following the slap-fest, "Jane and I knew 'Killer Instinct' struck a raw nerve with Quentin, but I was still caught off guard when he threw me up against a wall and punched me."
The police were called and Tarantino spent some time in the back of a squad car before a truce was negotiated. Weinstein convinced Murphy not to press charges, and Tarantino was released from police custody. Tarantino confirmed the incident through his spokesperson, sounding almost pleased by his performance, according to "Daily Variety."
"I really think I slapped some respect into the guy," the then- 34-year-old Oscar-winning writer told "Daily Variety." The two shook hands and "agreed not to badmouth each other anymore," Tarantino added. Murphy sued for $5 million, and the case was settled out of court.
It Could Happen to Anybody
Imagine our great relief a few years ago when a breaking news story about Christian Slater's death turned out to be an Internet hoax. Slater wasn't killed while snowboarding in Switzerland, thank goodness, as the fake news story stated. That means he's available to continue this countdown of celebrity poor behavior.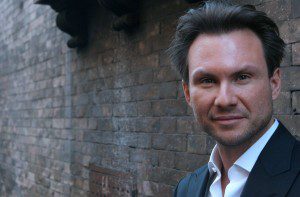 Slater was arrested in West Hollywood Dec. 29, 1989, after leading Sheriff's deputies on a wild, drunken chase through several streets and sometimes on sidewalks. Slater crashed his Saab into a telephone pole, got out, scaled a chain link fence and tried to escape on foot. When police caught up with him, he kicked one of them in the head with the heavy cowboy boots he was wearing.
Charges he racked up included evading police, driving under the influence, assault with a deadly weapon on a police officer, misdemeanor hit-and-run and driving on a suspended license. Two people in the car with Slater were not injured and were released. His car suffered minor damage. He was sentenced to 10 days in jail.
Justin Bieber – the New Princess Diana?
A photographer rear-ended Justin Bieber's red Ferrari Aug. 26, 2014, on Santa Monica Boulevard in West Hollywood – a non-injury crash and collision that the Sheriff's Department handled as a routine traffic accident.
Beiber, though, apparently was furious and took to Twitter, where he compared himself with Princess Diana. According to TMZ, he sent a tweet to say that we all "should have learned from the death of Princess Diana," who was tragically killed in a 1997 car crash.
Straight Out of Nowhere
Poor Marion "Suge" Knight – the rap mogul just can't go anywhere without bullets flying all over the place. The founder of Death Row Records reportedly was shot six times in August 2014 at the 1Oak club on Sunset Boulevard, where singer Chris Brown was hosting a celebrity-filled party prior to the MTV Video Music Awards.
Two other people – a 32-year-old man and a 19-year-old woman – were also wounded. All recovered from their injuries. The New York Daily News reported that Knight hid in a police car for 20 minutes until paramedics arrived, begging police to protect him from the unidentified gunman. Knight was taken to Cedars Sinai hospital, where he was placed in intensive care following extensive surgery, various reports indicated.
Witnesses said it appeared that shots were aimed at Brown and possibly Justin Bieber. The lone gunman escaped, and no arrests were made.
The shootings were said to be part of a trend of increased violence leading up to music award shows. In an eerie example of history repeating itself, it wasn't the first time Knight has been shot at a pre-VMA party. In 2005, Knight was shot at Kanye West's pre-VMA party in Miami. He was also with rap legend Tupac Shakur when Shakur was shot and killed at age 25 in 1996.
West Hollywood and the Stephen Collins Investigation
West Hollywood was part of an investigation into child molestation charges involving former "7th Heaven" star Stephen Collins. Authorities said a woman who was 13 years old in 1983 made allegations of indecent exposure and annoying or molesting a child involving Collins. The alleged victim said she was visiting from out of state when the incident occurred while she was staying with a relative who lived in the same complex as Collins in the 1400 block of Havenhurst Drive in West Hollywood. The case is ongoing.
Traffic Accidents Waiting to Happen
Watch out for former Nickelodeon star Amanda Bynes, a one-woman wrecking crew. The former child star is well-known as "one of the many celebrity miscreants who visit West Hollywood to party, fight and drive drunk."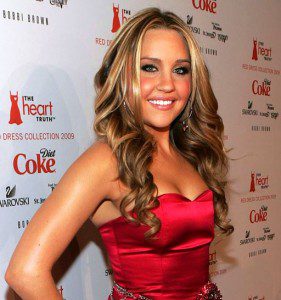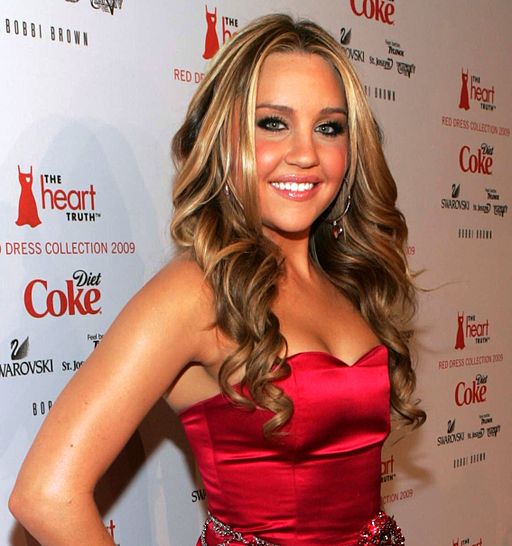 Bynes has multiple driving offenses, including her arrest in April 2012 for sideswiping a stopped police vehicle while driving home from a nightclub around 3 a.m. Bynes was sentenced to three years' probation and a three-month alcohol education class, according to the District Attorney's Office. Bynes, 27, had originally been charged with a misdemeanor DUI.
She is best known for roles on Nickelodeon's "All That" and "The Amanda Show" and films such as "Hairspray," "What a Girl Wants," "Easy A," "She's the Man" and "Sydney White." She also has a series of less savory incidents to her credits.
• Bynes locked herself in a dressing room in Kin's boutique at 8555 Sunset Blvd near Londonderry Place, on September 2012, ignoring entreaties from worried sales clerks to open the door.
• In a minor accident that same month, she backed her BMW out of a parking lot on Sunset Boulevard and hit another car, driving while her license was suspended.
• Finally, there was the minor hit and run in May 2012 in which a man claims his car was sideswiped near the intersection of Crescent Heights Boulevard and Melrose Avenue by a Range Rover with Bynes behind the wheel.
WEHOville has reported extensively on Bynes' motoring and other mishaps. Read more about her errant escapades here:
Amanda Bynes, Like, Likes Hanging in West Hollywood, But, Like, Who Wouldn't? – Nov. 15, 2014
Celeb Crime in WeHo: Amanda Bynes Pleads 'No Contest'; Crystal Hunt Hearing Scheduled – Feb. 24, 2014
Amanda Bynes Gets Probation on Suspended License Charge – May 9, 2013
Amanda Bynes: Hell on Wheels Pleads Not Guilty – Oct. 15, 2012
Fleeing Amanda Bynes Pleads Not Guilty – Sept. 28, 2012
Then there was the traffic accident involving actress Halle Berry on Feb. 23, 2000, at 2:30 a.m. on Sunset Boulevard at Doheny Drive. She pleaded no contest to charges of leaving the scene of an accident and was sentenced to three years' probation, fined $13,500 and ordered to perform 200 hours of community service.
Berry suffered a forehead gash that required 22 stitches. The other driver had a broken wrist and other injuries and had to be helped from her car by rescuers. The prosecutor in the case said there was no evidence that Berry had been impaired by drugs or alcohol at the time of the collision.
The best example came from actress Mischa Barton ("The Sixth Sense," "The O.C."). She was arrested December 2007 in West Hollywood after officers noticed that she failed to signal before making a turn. According to police, Barton didn't have a valid license, was driving under the influence of alcohol and had marijuana and an unidentified controlled substance in her possession. Barton pleaded no contest to DUI charges and was quoted as saying, "I'm really disappointed in myself…I don't intend to do something this stupid again."
But Wait … There's More

Actress Crystal Hunt, who played Lizzie Spaulding on the soap opera "Guiding Light," was arrested in December 2013 for breaking a glass on another woman's face during an altercation at Pearl's Liquor Bar on Sunset Boulevard. Hunt was charged with assault with a deadly weapon. Actor Edward Furlong ("Terminator 2") was arrested in May 2013 on suspicion of violating a court order involving his former girlfriend, which is a felony. The restraining order was issued against Furlong after he was arrested twice "for roughing up the ex-girlfriend."