The West Hollywood City Council last night tabled what turned out to be a controversial proposal to limit chain stores in the city.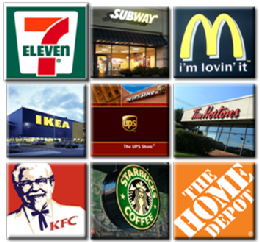 The proposal was brought forward by Council members Lauren Meister and John Duran. In a memo to the Council, they said chain stores "can create unwanted uniformity in retail options. Formula retailers often have standardized architecture, color schemes, decor and signage that can take away from the distinctive character of a neighborhood." The proposal also said that locally owned stores spend more money locally than do chain stores.
The proposal drew objections from the West Hollywood Chamber of Commerce and local residents and business owners. " I don't see the need for it," local resident Esther Baum told the Council. "That would mean that we couldn't have a drug store that is part of a chain that everyone wants to go to. I think that's limiting the residents' choices."
Duran thanked Meister for removing the proposal from the Council's agenda. "It prevented me from having to vote 'no' on my own item," he said. "We heard from a lot of voices across the community, and it caused me to rethink this issue." Duran cited Equinox gym and Coffee Bean & Tea Leaf as among the chain establishes that he frequents. "One of the things that forumla retail does is it provides affordable products and services for low- and moderate-income people," Duran said.