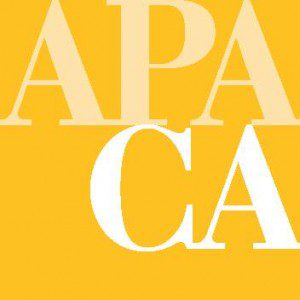 The City of West Hollywood has won the annual Distinguished Leadership Award for a planning agency from the American Planning Association's Los Angeles chapter.
Other awards involving West Hollywood included:
— The Planning Best Practices Award of Merit for the West Hollywood West overlay zone,
— The Urban Design Award of Excellence for the West Hollywood Design District streetscape master plan, and
— The Opportunity & Empowerment Award of Excellence for the West Hollywood Community Housing Corp.'s Courtyard at La Brea project.
The Distinguished Leadership Award was given to the city's Community Development Department, which APALA said "over the past 30 years has proven leadership that has transformed the City of West Hollywood into a vibrant, walkable community and destination unique in Southern California."
The Los Angeles section of the American Planning Association is one of eight local sections of APA's California chapter, with more than 1,300 members in the Los Angeles area. APA Los Angeles helps its members share knowledge, advance their careers, and guide change in both the profession and local communities.