A 28-year-old man suspected of spray painting disparaging remarks about the state's new vaccination law on West Hollywood City Hall and other buildings in L.A. County surrendered to police yesterday.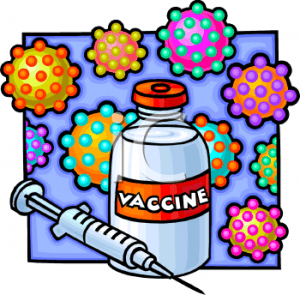 Ontario resident Marlon Andrino surrendered at the Beverly Hills Police Station at 1 p.m., said Beverly Hills police Lt. Lincoln Hoshino. Andrino was charged with multiple counts of felony vandalism and his bail was set at $80,000.
At approximately 3:40 p.m. Wednesday police responded to a call of vandalism at the Beverly Hills Chamber of Commerce and upon their arrival realized that the suspect had already fled the location leaving the anti-SB 277 remark spray-painted on the front of the building, Hoshino said. The remark was '4 Every Kid Afflicted, A Public Figure Will Die'.
"During the course of the investigation, it was discovered that the City of West Hollywood City Hall and two locations along the Santa Monica (10) Freeway were also vandalized with similar writings," he said.
Field officers and detective personnel conducted a follow-up investigation and developed a possible suspect. The sheriff's West Hollywood Station and California Highway Patrol investigators also assisted in the investigation, Hoshino said.
SB 277, signed by Gov. Jerry Brown Tuesday, removes all exemptions to vaccine requirements for school entry, except those medically indicated.