West Hollywood residents will have an opportunity next month to offer their opinions on plans to build a network of radio towers to allow first-responders from dozens of agencies to communicate quickly in an emergency.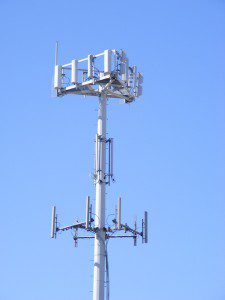 The Los Angeles Regional Interoperable Communications System, or LA-RICS, would replace an existing collection of 40 separate radio and data networks used by police, fire and paramedics to serve 10 million county residents. The theory is that an integrated communication system would allow faster response.
The project recently was downsized from 177 radio towers after homeowners and firefighters voiced concerns about the project's health and aesthetic effects. The project now calls for 69 fixed radio towers and 15 portable cell towers.
There already is a movement in West Hollywood to oppose construction of such a tower at the Sheriff's Station at the corner of San Vicente and Santa Monica boulevards. Opponents of the proposed tower met last week at Urth Cafe on Melrose Avenue to discuss ways to protest it.
The objections come despite the fact that radio waves from the towers would be "1,000 times less at ground level than the Federal Communications Commission limit," which is "less than everyday electronic devices such as a laptop computer, microwave oven, Bluetooth headset — or a baby monitor," according to a statement from the joint powers authority overseeing the LA-RICS project.
The West Hollywood meeting will be held on June 4 at 6 p.m. in Rooms 5 and 6 of the Community Center at Plummer Park, 7377 Santa Monica Blvd. LA-RICS officials plan to describe the project and give the public time
to comment.
Other public meetings in the county's supervisor districts include:
— June 3, at 6 p.m., in El Monte at the El Monte Community Center, 3130
Tyler Ave.;
— June 8, at 6 p.m., in Lynwood in Room 2 of Bateman Hall, 11330 Bullis
Road.;
— June 8, at 6 p.m., in Lakewood at the Lakewood Youth Center, 4658
Woodruff Ave.;
— June 9, at 6 p.m., in Palmdale at the Palmdale Legacy Commons, 930 E.
Avenue Q, 9