The L.A. County Medical Examiner has identified the man who died after inhaling smoke during a fire Thursday at 9080 Santa Monica Blvd. as Eric Von Young.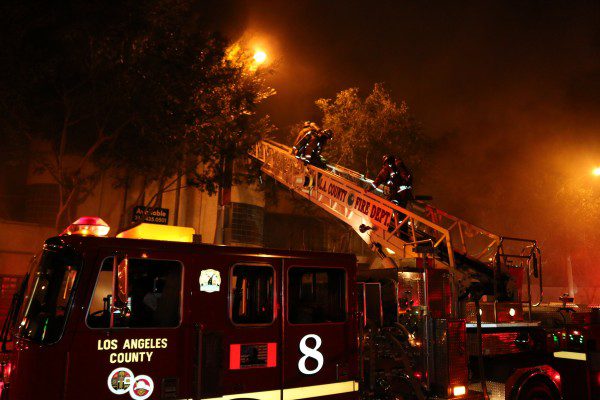 Von Young, 53, had no apparent address, and his hometown couldn't be determined according to Coroner's Investigator Joyce Kato.
Young was hospitalized at Cedars-Sinai Medical Center for smoke inhalation before his death, according to the Los Angeles County Fire Department.
The two-alarm fire occurred in a vacant two-story commercial building known as the Jones Dog & Cat Hospital. The building, whose facade was redesigned in the 1930s in the Streamline Moderne style, is slated to be demolished for construction of the Melrose Triangle project. The L.A. Conservancy has filed a lawsuit to block the demolition.
Los Angeles County Sheriff's Deputy Kelvin Moody has said homicide detectives are investigating Young's death. Opponents of the Melrose Triangle project have accused the developer, the Charles Company, of negligence for not preventing homeless people from entering the building.