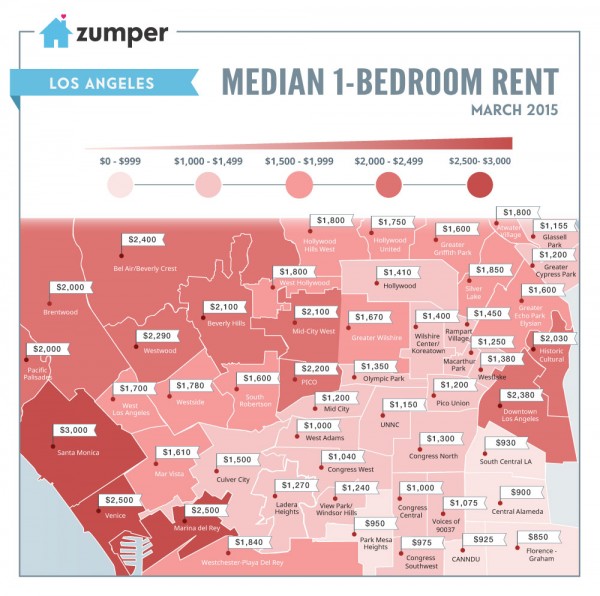 It could be worse. According to Zumper, the apartment rental site, the median rent for a one-bedroom in West Hollywood in March was $1,800 a month. But the median rent for a one-bedroom in downtown Santa Monica was $3,000. Indeed,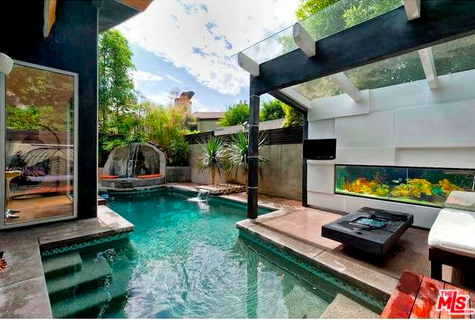 pretty much every community west of West Hollywood had higher prices, with a one-bedroom in Beverly Hills going for $2,100 a month and a one-bedroom in Venice priced at $2,500 a month. Even downtown L.A., which is seeing a bit of a boom as hipsters try to imagine it as the next Manhattan or San Francisco, is renting one-bedrooms at a median price of $2,380.
Zumper's report says the WeHo one-bedroom rate last month was down 5.3 percent from the rate in February and down 2.7 percent from March 2014. The rent on a two-bedroom in West Hollywood was $3,100 a month, Zumper says, up 6.2 percent from February and 4.4 percent from March 2014.
So where to go if you're looking for a cheap abode? According to Zumper's figures, you might consider Mar Vista, where a one-bedroom was renting for a median price of $1,610 in March. But remember as you plan your apartment hunt that when Zumper says "median" that means half the units are priced below that number and half above that number.
And if you've got cash to burn, `consider the unit now for rent on 8920 Cynthia St. between North San Vicente and Hilldale, where $11,500 a month gets you a two bedroom home with a one-bedroom cottage in the back yard. And then there's the "oasis-style pool with spa grotto, outdoor entertainment cabana complete with fireplace and salt water fish aquarium."