Lindsey Horvath has a narrow lead over John Heilman in the latest count of votes in Tuesday's West Hollywood City Council election.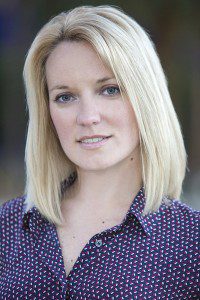 Today's count of provisional and mail-in ballots from Tuesday's West Hollywood City Council Race shows Horvath with 2,004 votes and Heilman with 1,954. Mayor John D'Amico remains a winner with 2,206 votes and challenger Lauren Meister remains in second place with 2,035 votes in the race to fill three Council seats.
There are several hundred provisional ballots yet to be counted. Provisional ballots are those cast by registered voters at other than their designated polling places. They must be vetted by the Los Angeles County Registrar before they can be counted. Also, it's likely that additional mail-in ballots will arrive in the next few days, which could alter the results.
In office for 30 years, Heilman, a law professor, is the city's longest-serving Council member. Horvath is the global coordinator for the V-Day One Billion Rising campaign, an effort to end gender-based violence. She was appointed to the Council in 2009 after the death of Councilmember Sal Guarriello. She lost in her re-election bid in 2011 to John D'Amico.
A special election will be held on June 2 to fill the Council seat left vacant by Jeffrey Prang's election as L.A. County Assessor. Heilman told WEHOville on Tuesday that he would not run in that election if he lost Tuesday's election.
Candidates for the June 2 election must file with the City Clerk by the end of the day Friday. Those who have publicly declared their interest are Heidi Shink, a writer who is a member of the Planning Commission, and Cole Ettman, manager of a law firm and a member of the Public Utilities Commission. Several candidates who lost in Tuesday's election are said to be considering another run in June.
Today's count showed no change in the relative ranking of the eight other candidates. Joe Guardarrama had 1,782 votes, followed by Larry Block (976), James "Duke Mason (360), Matt Ralston (339), Christopher Landavazo (316), Tristan Schukraft (260), Brian Funnagan (89) and John Allendorfer (79).