With the March 3 City Council election less than a month away, the campaigning is getting quite catty in a very West Hollywoodian way.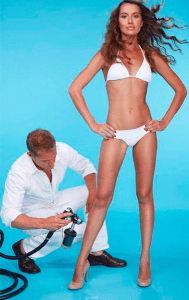 The latest example of that is a lawsuit filed against Council candidate and self-proclaimed rabble-rouser Larry Block by a former Chippendale dancer and cat lover whose current profession is applying spray tans to celebrities. James W. Snyder, aka Jimmy Jimmy Coco, filed a suit in Los Angeles Superior Court last Thursday accusing Block of unfairly evicting him.
While the suit wasn't served on Block until Feb. 2, Block told WEHOville that Snyder's lawyer on Jan. 29 sent copies of it to Mayor John D'Amico, who Block is running against, Councilmember John Duran, who has had a fractious relationship with Block, and Ryan Gierach, a local opinion blogger who is a strong supporter of Duran and D'Amico. D'Amico confirmed that he had been informed of the suit on Jan. 29 but had no further comment.
That lawyer is Neal Zaslavsky, a Duran appointee to the city's Eastside Working Group and a director of the West Hollywood Library Foundation whose website identifies him as a political consultant as well as an attorney. Zaslavsky told WEHOville there is no political motivation behind the lawsuit, noting that half of his practice is focused on tenant issues. "This was not coordinated with any sitting City Council member," he said. Zaslavsky declined to comment on why he sent copies of the suit to D'Amico, Duran and Gierach on the day he filed it.
The lawsuit, which essentially accuses Block of evicting Snyder from a space that Block had illegally converted into a bedroom in his garage, mentions Block's City Council candidacy numerous times.
In one instance Zaslavsky writes: "Troublingly, while this type of behavior from any landlord would be repugnant to law, public policy, and common decency, it is particularly shocking in light of Block's current aspirations. Indeed, at all times relevant herein, Block has been an announced candidate for the West Hollywood City Council, and has included tenants' rights issues as part of his platform. When viewed in this light, Block's conduct is simply shameful."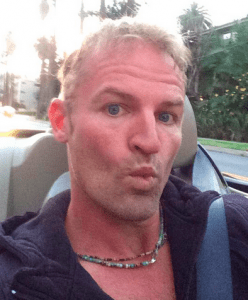 And in another instance, alluding to Block's attempt to evict Snyder for several reasons, including the alleged theft of a parking pass, Zaslavsky writes: "Perhaps Larry Block invented his tall tale about 'theft' in the hopes of discrediting Mr. Snyder so that if the truth about all of Larry Block's conduct ever came to light – behavior which was so vile and shocking that it not only ran afoul of well-established law in California, but if discovered, would most certainly have a negative impact on Larry Block's chances of being elected to the City Council (the italics provided by Zaslavsky) – Larry Block would have a campaign-ready excuse to whitewash and spin his own malfeasance. Unfortunately for Larry Block, when you try to use the strong arm of the law to silence your potential adversaries, the truth usually manages to come out anyway. Cover-ups are rarely successful in the long term."
The suit also alleges that Block pointed security cameras installed in the back yard of his house on Huntley Drive into the garage so that he could see Snyder and his cat-sitter getting out of the shower naked.
"Both Larry Block and Mr. Snyder are openly gay men," Zaslavsky writes. "Larry Block is, however, more than a quarter-century older than Mr. Snyder. Mr. Snyder is a former dancer with the Chippendale's Male Dance Revue, a show well-known for having handsome and well-built men performing in minimal clothing. Mr. Snyder also has friends (including his cat-sitter) who also toured with Chippendale's."
Snyder is a star in the small world of celebrity tanning. He received Allure  magazine's Best of Beauty Awards in 2007, 2009, 2011 and 2013, the Ultimate Beauty Black Book Award from InStyle in 2011, and was the official "tan man" for the Victoria's Secret Fashion Week. BusinessWeek has hailed him as the "World's First Celebrity Tanner" and Access Hollywood has named him the "Pioneer of Mobile Tanning."
In an interview with WEHOville, Block denied Snyder's allegation that he had illegally converted the garage into a bedroom. He said he rented the space, which is furnished with a bed and has a bathroom and kitchenette, for $975 a month as a place for Snyder to store his belongings and stay occasionally when he was not on tour as the spray tan artist for Ariana Grande. Grande is a popular singer whose first name was inspired by Princess Oriana from Felix the Cat, another feline twist to this story.
Block also contested Snyder's allegation that he spied on him. Block said he installed the security cameras in his back yard for safety reasons. When asked if he spied on Snyder, Block, whose sight is impaired, said: "I can't even see."
Block said he rented the space to Snyder last June and moved in September to evict him. One of the reasons, Block said, is that Snyder let various friends stay in the space without Block's permission while they were babysitting Snyder's cat. Eventually Snyder moved his belongings out of the space in November.
Apparent supporters of Block have launched their own campaign against Zaslavsky, emailing screenshots of a mug shot and the record of his arrest in Florida in 2003 on 99 charges including forgery, scheming to defraud a financial institution and making counterfeit payments.
"There was nothing to substantiate those charges, and those charges were dismissed," Zaslavsky told WEHOville, noting that he has a license to practice law in California, something that could not be obtained by someone convicted of such charges. "At the end of the day it's Larry Block's conduct that is going to be on trial no matter how much mud is slung."