If money talks, and in West Hollywood politics it does, the current frontrunners in the March 3 election for West Hollywood City Council look to be Mayor John D'Amico, City Councilmember John Heilman and challenger Joe Guardarrama.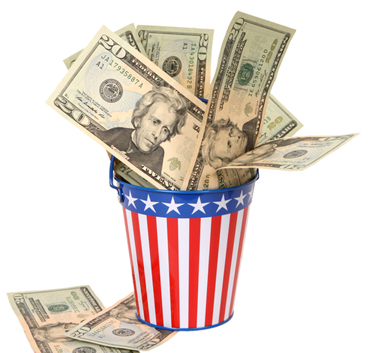 Reports of campaign contributions through Jan. 17 show D'Amico received 54 percent ($85,365) of the $158,000 in contributions made in this race for three Council seats. Heilman received 24 percent ($38,500, which includes a loan to himself of $3,100) and Guardarrama received 22 percent ($34,534).
A close fourth is Lindsey Horvath, with 20 percent of the contributions ($31,764), followed by Lauren Meister with 18 percent ($27,667). It should be noted, however, that Meister hasn't yet filed her July-December 2014 finance report, which isn't due until Feb. 2. Other candidates and their percentages are Larry Block (11 percent), Christopher Landavazo (three percent, with all of that a contribution and loan from himself) and James "Duke" Mason (two percent, however Mason has yet to file his Dec. 31, 2014 report, which will add about $20,000 to the $2,700 included in the Jan. 17 report that was filed). Candidates John Allendorfer, Brian Funnagan, Matt Ralston and Tristan Schukraft reported no contributions.
With the election only 36 days away (i.e. five weeks for fundraising), another important metric is the balance left in the candidates' accounts on Jan. 17. D'Amico remains the frontrunner by that measure, with $48,185 in his campaign account as of Jan. 17. Heilman reports $28,617 in his account and Meister and Guardarrama are almost tied, with $23,722 and $23,065 respectively. Here Block moves ahead, with $13,382 ($10,000 of which is a loan from himself). Horvath only had $2,742 in her account.
And then there's the impact of the recently announced "Friends of WeHo" political action committee, which has announced that it is supporting D'Amico, Heilman, Horvath and Guardarrama. Its two donors are Townscape Management, Beverly Hills-based developers of the controversial 8899 Beverly Blvd. and 8150 Sunset Blvd. projects, who donated $9,950 and Anthony Zehenni of Aladdin Developers, who donated $5,000.
Townscape and its partners, John Irwin and Tyler Siegel, also have made separate donations totaling $1,500 to Guardarrama's campaign and Irwin donated $500 to Heilman's.
WEHOville currently is analyzing the hundreds of pages of campaign donations submitted to the City Clerk and will report in detail soon on where the money is coming from and who it's going to.