Mary Ann McClintock, the long time manager of Micky's in West Hollywood, died this morning.
McClintock, who had worked at the popular gay bar for 25 years, was known as "was the woman behind all the men."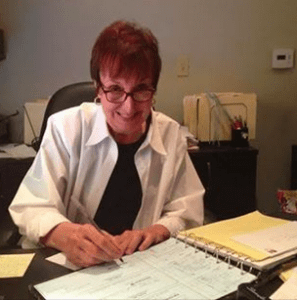 Aaron Bradshaw, Micky's general manager, said the bar's staff is still reeling from the news, even though McClintock had been in ill health for some time. In November 2013 she was treated at Cedars-Sinai Medical Center for a brain aneurysm and her health continued to decline.
"You know it's happening. You know it's inevitable for several months," Bradshaw said. "But when it happens it's still a kick in the gut."
McClintock was in her late sixties, "but as a woman of her time she would never disclose her age," Bradshaw said.
Bradshaw said that McClintock was a major advocate for gay rights and for the acceptance of gay men with HIV/AIDS. Various commenters on Facebook recalled their experiences with her today. "Not only was she an icon in the West Hollywood gay community, but she was a strong woman who will be greatly missed at Mickys Weho," wrote Stefano Rosso, a promoter who works with Mickys, on Facebook. "While it is a sad day for all of us here, be sure to lift a drink for her tonight in celebration of a life well lived — her favorite phrase "drink Kiddo!"
DJ Felicia Villani also reminisced about her relationship with McClintock. "It was a privilege working with the strong, to-the-point, no-holds-barred, quick-witted woman that she was," Villani wrote on Facebook. "She was always good to me, she knew her music, and she made me feel like family. I clearly remember our first ever phone conversation after I had dropped off a cassette tape of my mixes at the club door. Yes dating myself with the word 'cassette.' She said 'we love your music and would like to bring you in for after hours.' She took a chance on a 'girl DJ' at a time when there were very few of us even let into a booth spinning for the boys in WeHo clubs."
McClintock
Bradshaw said there likely will be a memorial service or celebration of McClintock's life but details have not been decided.