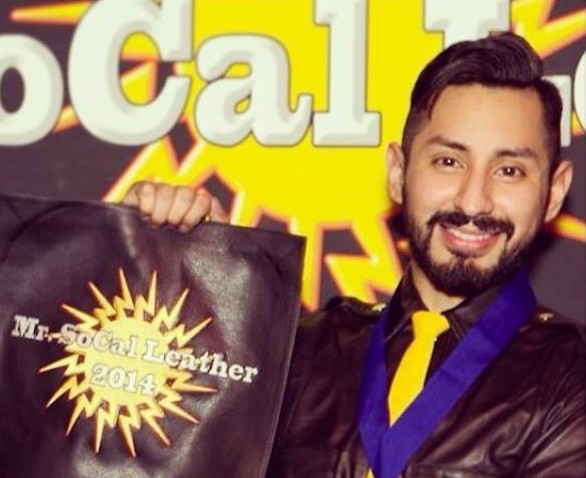 The lengthy competition for Mr. L.A. Leather is underway tonight at the Eagle, where one of several contestants for the final competition in March will be chosen.
Tonight's event is the Mr. SoCal Leather contest. It is one of about ten events in which various leather organizations and communities choose their own leather leaders. While it isn't required, the winner of the Mr. SoCal Leather competition usually also competes for the Mr. L.A. Leather title and in the International Mister Leather competition in Chicago in May.
Among those competing last year for the Mr. L.A. Leather title were Mr. Pistons Leather, chosen at Pistons Bar in Long Beach; Mr. LA Leather Bear at Pistons; Mr. Sanctuary Leather 2014 at at Sanctuary LAX in Lennox; Mr. Regiment 2014 at the Eagle LA; Mr. Christopher Street West Leather at Fubar, and Mr. Sister Leather 2014 at the Eagle produced by the Sisters of Perpetual Indulgence. Other contestants were Mr. Oil Can Harry's Leather at Oil Can Harry's in Studio City, and Mr. Bullet Leather, at Bullet Bar in North Hollywood.
The Mr. LA Leather contest will be held in March at a date and location to be determined. It is preceded and followed by a series of events in March, with details available online.
Tonight's event is produced by Xavier Espejo, holder of the 2014 Mr. SoCal Leather title. It starts at 9 p.m. with the contestants being interviewed live by a group of six judges, including Eric Paul Leue, Mr. L.A. Leather 2014.