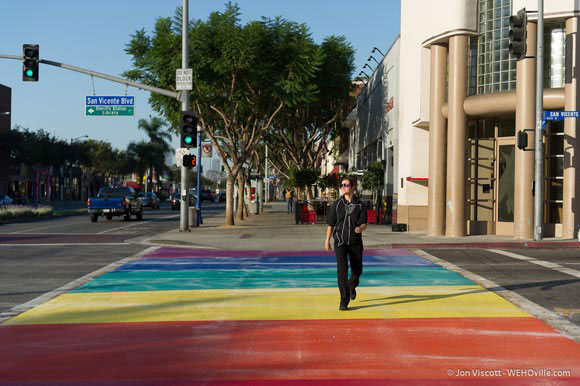 West Hollywood has some work to do. GayCities, one of the most highly trafficked gay websites in America, just released its Best of GayCities 2014 results. And West Hollywood was nowhere to be found.
The winner of the Best City of the Year Award was Toronto, with 25 percent of the votes, followed by London, Berlin, Rio de Janeiro, Philadelphia and Bangkok (anyone sensing a gay passion for cold weather?)
Winner of the Best Gayborhood Award went to our distant neighbor, San Francisco's Castro district, with 29 percent of the votes. Chicago's Boystown was second, followed by New York City's Hell's Kitchen, Wilton Manors in Florida, the gay district in Philadelphia and Zona Rosa in Puerto Vallarta.
Sunnier spots won the Honeymoon Hotspot Award, with Hawaii taking 30 percent of the vote, followed by Bali, Thailand's Phuket, Costa Rica, Provincetown and Puerto Rico.
West Hollywood may have had some influence in the fact that Los Angeles ranked third in the Best Singles Scene competition with 26 percent of the vote. San Francisco was tops, with 29 percent of the vote. The other cities were Toronto, Sao Paulo, London and Portland.
GayCities calls out the top locales in 10 other categories, including culture and shopping, on its website.