Last month's WEHOville interview with potential City Council candidate James "Duke" Mason was followed by an avalanche of negative comments that made me wonder: Has the generation that said it wouldn't trust anyone over 30 become so ossified that we no longer trust anyone under 40?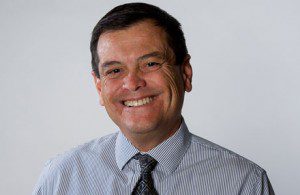 Of course Duke Mason is a child of privilege, but I got a more nuanced portrait when I happened to run into him while he was monitoring a meeting of the Historic Preservation Commission. I found his youthful enthusiasm to be a refreshing break from the cynicism of WeHo politics. While he didn't conceal his silver spoon in conversation, he proved to be more interesting and complex than his pedigree. Unlike Supervisorial candidate Bobbie Shriver, who believes that political power is his birthright, Mason seemed quite cognizant that he needed to earn his credentials and that convincing the West Hollywood electorate that he is ready for prime time is not something he is taking for granted.
Indeed Mason seemed a bit abashed when I told him I saw his mother performing on the Sunset Strip before the GoGo's had even released their first album. Apparently that occurred before he was born. I am not sure if that fact was more embarrassing to him or to me.
Mason made it clear that the GoGo's front woman, Belinda Carlisle, was just "Mom", noting that any celebrity connection was not going to get him far with the tough West Hollywood electorate. After all, even in Boystown, Heidi Shink has not helped her campaign with her incessant name dropping of her bff, Cher. Bfd.
This November West Hollywood will be turning 30. Are we as a community getting so grumpy that we don't remember what it was like to be young and idealistic? Or is the "progressive" political label only to be flashed by aging baby boomers like a pseudo-urban gang sign?
The community snarking about Mason's age and alleged Republican connections, both on and off the comment section of this fine publication, were disturbing and reflected a collective amnesia about West Hollywood's own history.
When John Heilman was elected to the City Council in 1984 he was all of 25 years of age, just out of law school. His life experiences were fairly limited, and his background not exactly blue collar. Abbe Land was not much older when she got elected in 1986. She was an unemployed actress working at a catering company. Her credentials included a high school diploma. While Abbe's youthful progressive enthusiasm was contagious, she clearly lacked the intellectual depth or political experience that Mason has managed to garner at age 22.
One of the top vote getters in the historic 1984 incorporation election was Alan Viturbi, who was already known in local Democratic circles as "the Young Zev". Alan was all of 21 years old, but he made inroads with UCLA's Bruin Democrats and was bright, articulate and someone who clearly was going places.
Alan was one of the new city's most effective Council members. But after Abbe Land was elected in 1988, John Heilman suddenly commanded a three-person majority. Heilman then engaged in a campaign to quash independent voices and rivals on the Council. Feeling that his talents were wasted, Alan declined to run for re-election and backed his Council deputy, Paul Koretz, who ultimately filled Alan's seat. But that did not change the fact that much of the historic progressive legacy of the first years of cityhood was enacted under the leadership of a youthful Alan Viturbi.
What I find amusing is that some of the incumbents that will be dismissive of Mason's qualifications were all saying that West Hollywood needed a youthful voice to replace the late Council member Sal Guarriello. Abbe Land, with the help of Jeff Prang and John Heilman, foisted her 20-something protégé, Lindsay Horvath, on the city, making Horvath our first "unelected" City Council member in 2011.
While Horvath turned out to be a youthful political airhead whose ambitions vastly outstripped her talents that should not be a reason to assume Duke Mason has the same defects. That would be ageist, which is an issue that hits rather close to home at my age.
The subject of Horvath leads us naturally to Mason's alleged Republican "connections." So his dad worked as protocol chief in the Reagan White House; that is not exactly a policy-making position. As far as I know, political preference is not genetic.
When former City Councilmember Lindsay Horvath was Mason's age, she was a college Republican in Indiana writing articles in praise of George W. Bush. When that fact came up during the 2013 Council election, Horvath's supporters such as Jeff Prang and Abbe Land did not disavow her. They simply wrote off her early Republicanism as "youthful" foolishness. The Democratic Party of the County of Los Angeles still endorsed her, largely on Prang and Land's lobbying. Mason at least has a history of working for progressive Democrats. Obviously when Mason was young, he was not as politically dumb as Lindsay Horvath.
Councilmember Jeff Prang likes to promote himself as "Mr. Democrat." Yet that did not stop him from working for Republican Sheriff Lee Baca for nearly a dozen years. While Prang recently described himself as a "senior policy advisor" to the Sheriff, Baca's tenure was marked by incompetence and a long list of ethic violations involving campaign contributors.
Let's not forget that some of our best friends are Republicans. While Scott Schmidt is a Log Cabin Republican, he was a highly effective Transportation Commissioner, and he has been a thoughtful community advocate. Jeff Prang had no problem appointing his former roommate, Brad Torgan, to the Planning Commission and now the Cultural Heritage Commission, even though Brad is a Republican activist and former Republican candidate for the state legislature. In his recent bid for County Supervisor, John Duran made a point of telling the Los Angeles Times he was doing outreach to Republican voters, promoting himself as the "fiscally responsible" candidate.
So unless the folks who disparaged Mason for hiring a Republican campaign consultant decide to hold our Council members accountable for their Republican "connections" maybe we should not make ill-considered attacks based on our partisan political prejudices. After all, we have real issues to discuss.
Today, the political "wisdom" in this community is that no one is qualified to run the City Council unless he or she has spent decades on the Council. That is simply rubbish. The current Council is complacent, self-congratulatory and generally intellectually incurious. The City has a well deserved reputation for corrupt "pay to play" politics, and we are a long way from the original vision of a City that would be a model of participatory democracy.
The defenders of the status quo can cackle all they like, but the reality is that the electorate adopted term limits overwhelmingly despite the fact the entire West Hollywood Establishment, with the exception of Mayor John D'Amico, came out against the measure. We have term limits because the public understands West Hollywood needs new leadership that won't become entrenched and solely focused on clinging to office.
While the 2015 City Council field may be historically crowded, my observation is that most of the candidates who have announced to date have something to say. Rather than letting those who are enamored with the status quo disparage these challengers, why don't we hear them out? Being dismissive of Mason simply because of his age is just as bad as being dismissive of someone who may be heterosexual, religious, owns a cat or is even a Republican. We have plenty of time to winnow out the candidates who are not ready for prime time. But we owe it to the candidates, as well as to ourselves, to hear if any of them have new ideas that might pull the West Hollywood body politic out of its current malaise. Let the debates begin.
Steve Martin is a former City Council member, current Democrat and daddy of two cats.