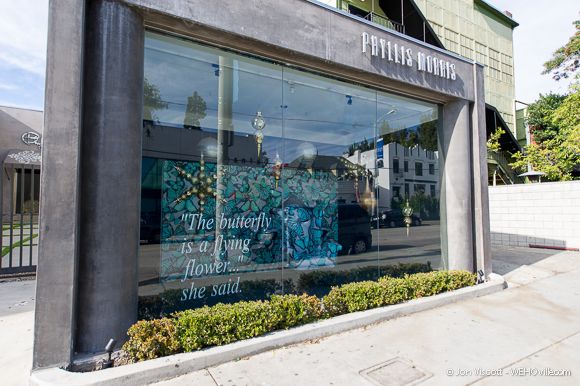 The West Hollywood Design District is projecting revenue of $291,000 in the 2014-2015 fiscal year, which begins July 1.
The projection is included in a report to the West Hollywood City Council, which tonight authorized levying fees on businesses in the district that would generate a projected $81,000 in revenue. That money would be collected by the City of West Hollywood and used by the Design District to promote those businesses.
The District's promotional efforts include the annual DIEM (Design Intersects Everything) symposium for interior designers and others, a "Taste Music" event before the Sunset Strip Music Festival, a holiday shopping guide and district block parties.
The District's proposed budget includes $70,000 would come from the City of West Hollywood and $50,000 from Visit West Hollywood, the city's visitor and tourism agency.
The Design District is bordered roughly by Santa Monica Boulevard on the north, Doheny Drive on the west, Beverly Boulevard on the south and La Cienega Boulevard on the east.
It includes 180 design and interior-related firms, 20 art galleries, 20 restaurants and scores of specialized retail stores and service businesses.