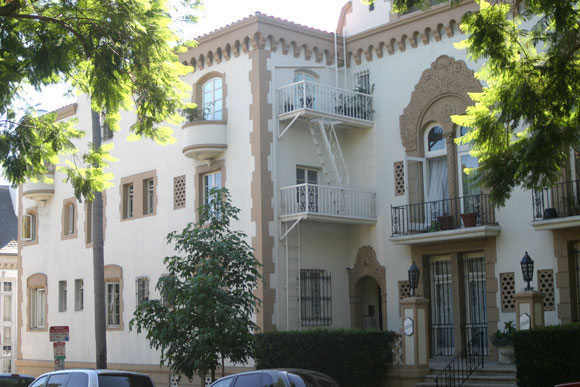 Hardwood floors, original 1920s tile … and the chance to dwell in an apartment once occupied by a legendary sex symbol.
That can all be yours for $3,500 a month, according to a Cragislist ad. It lists as for rent a two-bedroom apartment at 1309 N. Harper Ave. at Fountain. "MARILYN MONROE LIVED IN THIS APARTMENT," the headline yells.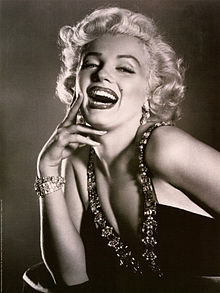 The apartment was reportedly once the home of Natasha Lytess, Monroe's acting coach, and there are accounts that Monroe sometimes stayed there with Lytess. A Beverly Hills auction house once auctioned off a check from Monroe to Barney's Beanery, with the address 1309 N. Harper Ave. written in beneath the signature line. The check, which was for $2, was sold for $2,000.
A couple of years ago, I Am Not a Stalker blogger Lindsay wrote about her sojourn to the building:
"Marilyn Monroe reportedly lived off and on at Romanesque Villa Apartments from 1950 to 1951. The starlet had previously been residing with her agent/purported lover Johnny Hyde, but when he passed away on December 18th, 1950, she decided to move in with her beloved acting coach Natasha Lytess … There seems to be a bit of confusion over Marilyn and Natasha's exact apartment number, though … Despite the many conflicting reports, most written in the actress' own hand, the majority of publications agree that MM lived in Unit 1309."