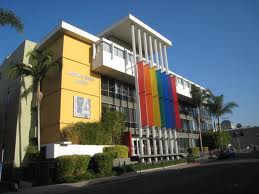 Hackers attacked the L.A. Gay & Lesbian Center's computer systems over a period of about two months in an effort to steal credit card, Social Security and other financial information, but there is no evidence any data was compromised, the center announced today.
Officials with the center said they are notifying about 59,000 clients and former clients about the attack and warning them that some information may have been compromised, although there was no confirmation that any data was actually stolen.
"The center takes the privacy of our clients very seriously," center CEO Lorri L. Jean said. "After learning of this attack, we took immediate steps to further safeguard the information currently on our servers and, though no organization can ever be assured that its data is 100 percent protected, we are working with data security and technology experts to guard against future attacks."
According to the center, the cyber attack was believed to have started around Sept. 17, continuing through Nov. 8. After suspecting that its system may have been infected with some type of malware, the center hired a data security consultant.
It began notifying potentially affected people on Dec. 2 about the attack.
The information potentially exposed may have included names, contact information, credit card information, medical or health care information, Social Security numbers, dates of birth and health insurance account numbers.
According to the center, it was working with the credit-monitoring agency Experian, which will provide a free year of its ProtectMyID Alert product to potentially affected people.