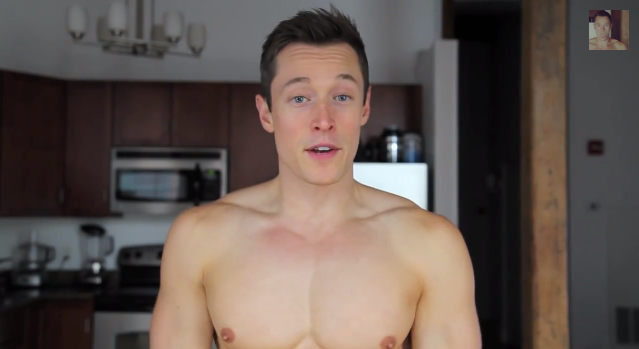 A personal trainer and GayTravel.com columnist, Davey Wavey is also a gay YouTube personality. He has created 600-plus videos, with intriguing titles such as "What Gay Guys Think About Vaginas" and "Coming Out to Siri," hinting at his irreverent humor.
He became famous after his funny video, "I Caught My Hot Neighbor Masturbating! (with sound)," went viral, reaching over 2 million views. Wavey continued to create hilarious videos geared towards a gay audience, all of them featuring his shirtless bod. Needless to say, he's been a favorite in gay households (and teen girls' minds) ever since.
Check out some of the videos we love most from the Youtube star below, and see his channel here. Plus, take a look at how he spends his Saturday in WeHo.
You can follow Davey Wavey on Facebook and Twitter, and visit his website here.
[hr]
Watch: