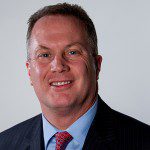 The 2014 election for Los Angeles County Assessor is seven months away. Already a half dozen candidates are in the running to replace John Noguez, who has taken leave from the position after being indicted for taking bribes.
One of those candidates is someone WEHOville has kept a close eye on since we launched in September of last year, and occasionally we've been critical of him. That said, as we review the roster of candidates for the assessor's position, it seems obvious to us that there's only one choice.
That would be Jeffrey Prang.
There are several reasons for choosing Prang, a West Hollywood city council member for 16 years, over the other candidates.
For one thing, Prang has experience in the Assessor's Office, which is tasked with valuing property so that it can be taxed properly. He has worked there since April 2012 and now is special public relations assistant to the acting assessor. He previously worked in the office in the 1990s under former assessor Kenneth Hahn.
Prang also has developed a reputation on the West Hollywood City Council for pragmatism and collaboration. Those are two important qualities in an elected official, qualities that we all now wish were required of anyone running for a seat in the U.S. House of Representatives.
But perhaps most important, Prang is focused on what matters — greater transparency and restoring public trust in the Assessor's Office.
Prang is sure to face some criticism from opponents — notably that he was hired by Noguez and that the two knew one another in Democratic political circles. But in the world of local politics, it's rare to find a politician who doesn't know most other politicians. Prang has stated that if he had had an inkling of the alleged corruption in the Assessor's Office, he wouldn't have taken the position. And there hasn't been a whisper of corrupt dealing during his tenure on the West Hollywood council.
Also, consider some of his competitors, who seem not to be focused on the issues the Assessor's Office faces with the Noguez indictment. Dep. District Atty. John Morris, for example, is campaigning on his strong support of Proposition 13, the ill-conceived 1978 amendment to the state Constitution that restricts the ability of local governments to appropriately tax property owners (and has contributed to difficulties in balancing local budgets). Someone needs to tell Morris and anyone inclined to support him that the Assessor's Office has nothing to do with Prop. 13.
Then there is appraiser Omar Haroon, a deputy assessor who, in an interview with the Los Cerritos News, said he did "not want to get into specifics" on how he would oversee and change the office. Except that he would pay the folks who hold his current position more money.
And last, although not least, is John "Lower Taxes" Lowe, a deputy assessor who officially added "Lower Taxes" to his name before the 2010 election for assessor, which he lost. Lowe's new "middle name" contradicts his campaign statement that the assessor's job is "NOT to generate or maintain tax revenue!" But worse, it is evident of a degree of silliness that we don't need in an office whose new leader must work hard to restore public trust.