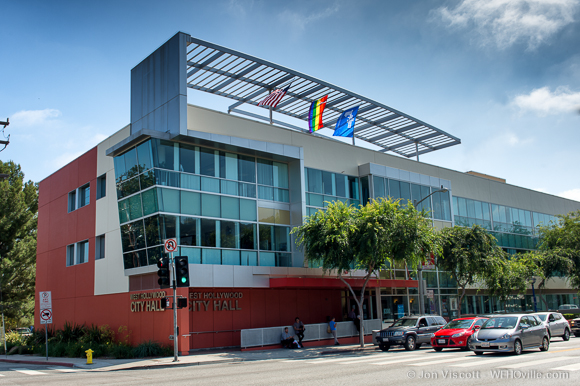 There have been a lot of internal changes at City Hall, and soon there will be a lot of interior changes. On Monday, the West Hollywood City Council approved additional funding for a "reconfiguration project" for City Hall.
The initial purchase of office furniture and carpet was approved in April when $340,000 was set aside for furniture, installation and design. At Monday's meeting, the council approved spending an additional $350,000 on purchases and services related to the project.
In April, staffers said they needed to adjust office space in City Hall due to the reorganization of the Human Services and Rent Stabilization departments. Staffers also said that some carpet in City Hall installed in 1994 had a projected 10-15 year lifespan.
On Monday, additional funds were approved due to "further organizational changes" that include relocation of some departments, "reconfiguration" of divisions and the addition of a number of positions, including a "strategic initiatives manager," accountant in the Finance and Technology Department and assistant director in the Community Development Department.
The project will include painting and electrical installation.