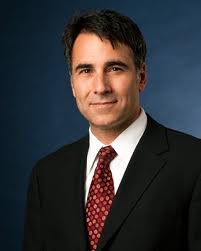 While West Hollywood's City Council met in special session Friday afternoon to discuss City Manager Paul Arevalo's annual performance review, someone very important was missing from the meeting.
Arevalo, who had the day off.
While residents who attended to give their public comments were left scratching their heads, and no explanation was given at the meeting, Councilmember Jeffrey Prang cleared up the confusion afterwards.
"This was the first part of his evaluation," Prang said. "Paul wasn't supposed to be there. This was a chance for us to organize our thoughts so it's not a free-for-all."
The council members met for about 90 minutes in closed session to discuss what they want Arevalo to focus on in the coming year. Their ideas will be discussed in a second closed session with Arevalo present, tentatively scheduled before the start of the Nov. 18 council meeting.
Of the four people who spoke before the council went into closed session, three praised Arevalo's performance.
Resident and real estate agent Charles Fisher said the city needs an experienced manager, like Arevalo, for what Fisher thinks will be an upcoming development boom.
"I'm here to endorse Paul. I'd say he's a 10," Fisher said.
Consultant Sandy Hutchens, who has dealt with Arevalo on many projects over the years, called him "firm" and "fair."
"I think he's underpaid," said Hutchens, who is currently consulting with the proposed Restoration Hardware store on Melrose Avenue. "I hope you keep him. I hope you give him a nice raise."
Meanwhile, resident Victor Omelczenko questioned whether the scope of Arevalo's job justifies his salary since city managers in Beverly Hills and Culver City make a similar amount but also oversee the city's fire and police departments. West Hollywood contracts with LA County for sheriff and fire services.
Arevalo started working for the city in 1990 as the director of finance, then was named city manager in 2000. According to the city, Arevalo's 2012 salary was $294,410, which includes his allowances for business-related expenses, technology and car. An additional $61,218 went toward benefits including a retirement plan; medical, dental and vision insurance and life insurance.