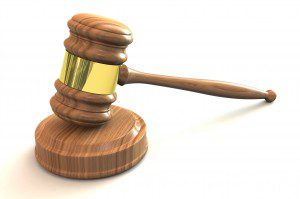 The California Supreme Court refused today to review the case against a man who set up dates with two gay men through a social networking site and then robbed them after going to their apartments in Hermosa Beach and West Hollywood.
The state's highest court denied a defense petition seeking review of the case against Angel Pena Ayala, who was convicted in October 2011 of 12 counts, including robbery, kidnapping for carjacking and burglary.
Ayala met with the two men through personal advertisements for "men seeking men"' on craigslist, went to their apartments and tied them up before taking items from their apartments on March 27, 2010, and March 31, 2010. One of the men was also forced into a car and ordered to withdraw cash from an automated teller machine.
A third man was robbed in Bell Gardens after meeting a woman who had set up a date with him and then opened the victim's apartment door for Ayala in April 2010.
Ayala is serving a sentence of more than 137 years to life in state prison. In June, a three-justice panel from California's 2nd District Court of Appeal rejected Ayala's claim that a judge erred in failing to order a mental competency hearing during his trial. He had earlier been deemed competent to stand trial after two of three court-appointed psychiatrists who examined him concluded that he was faking mental issues.
"The first competency hearing had been conducted approximately two months earlier and the only indication of a changed circumstance was Ayala's statement that he did not want to attend his own trial any longer," the appellate court panel wrote in its June 19 ruling. "The trial court could reasonably conclude that this expression of defiance was evidence of further malingering and an escalation of his attempts to delay or avoid trial rather than a deterioration in his mental condition."
The appellate court justices noted that Ayala "did not display delusional behavior at trial."