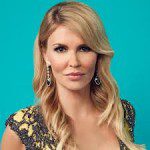 What happens in Vegas might stay in Vegas. But here's a warning to the celebrities that crawl the streets of our little burg: There's damned little that happens in West Hollywood that doesn't get around.
Just ask Brandi Glanville, who, given that she's an alum of the "Real Housewives of Beverly Hills," obviously isn't passionate about privacy. Still, showing your thong in public? Stumbling on the sidewalk? Trying to force an unwanted kiss on your book agent?
That's our Brandi!
US Magazine reports that all of that occurred Monday, July 8, during a bar crawl that started at the Abbey. Glanville, accompanied by book agent Michael Broussard and a friend from Texas, was tweeting during her escapade. When one Twitter follower offered to buy her a shot, US reported, Glanville responded: "If only I could take one! I'm a wine drinking … cheap date! My friends say after one glass my voice gets really high." Sounds as if it could have come from a chapter in her book, "Drinking and Tweeting: And Other Brandi Blunders."
Later they moved to Dan Tana's and then to the London Hotel, where the intoxicated Glanville slipped on the sidewalk and exposed her thong, one of her few parts that wasn't already on public view through her see-through dress. If you've always wanted to see a real housewife in a thong, click here.
Glanville tweeted an explanation for her outre behavior on Tuesday. "I got drunk with my gays. It's not murder," she wrote. "Everyone kept sending us drinks. I was being polite."