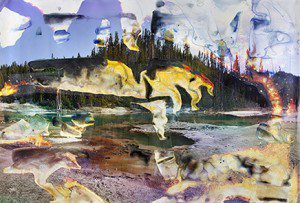 Los Angeles artists Matthew Brandt and Alex Prager, both of whom have been featured at West Hollywood's M+B Gallery, have been named to Art + Auction's list of "50 Under 50: The Most Collectible Artists."
The list includes international artists who work in a number of mediums.
Brandt, a photographer who uses unconventional materials, including tears, sweat, honey and water from the lakes and oceans featured in his photos, produces whimsical pieces that bring together the environment, people and earth. Previously, he was named to Forbes magazine's "Top 30 Under 30 in Art & Design" list and has been featured in the Metropolitan Museum of Art. His work has sold for as much as $20,000.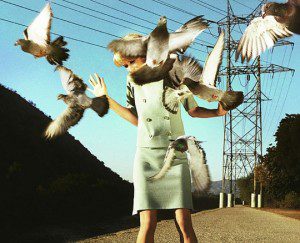 Prager is self-taught photographer and filmmaker who lives in L.A. For years she has produced films and photographs that capture a darker side of human life. Her photos have recently been featured in Museum of Modern Art (NYC) New Photography 2010, an exhibit featuring upcoming photographers. Her work is also in permanent collections at the Museum of Modern Art, the Whitney Museum of American Art and the San Francisco Museum of Modern Art.
To read the full article published in Art + Auction click here.