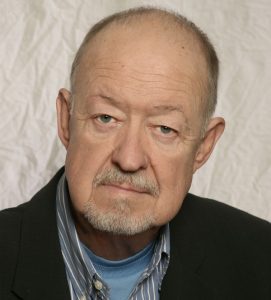 Lee Melville, a long-time champion of theatre in Los Angeles who founded the city's first major theatre publication "LA Stage," which became "LA Stage Times," died at age 74 on May 21 in West Hollywood.
Melville was found dead in a motel in the 8400 block of Santa Monica Boulevard, according to the LA County Coroner's Office. The cause of death is currently under investigation, but suicide is suspected.
Melville had a long career associated with the theatre as an actor, critic, stage manager and producer.
As a high school student, he was editor of his yearbook and performed in high school plays. He attended UCLA, majoring in English, but continued to perform in theaters in Hollywood. He soon moved to New York where he took professional acting classes and began producing theatre productions for the American Children's Theatre.
After 10 years, he returned to California where he worked for the next 12 years as editor-in-chief of the publication "Drama-Logue."
In 1999, he was asked by Lars Hansen, the Executive Director of Theatre LA, to research the possibility of publishing a bi-monthly theatre magazine. In 2000, "LA Stage" was first published. In 2009 it became the online publication "LA Stage Times."
Melville, who was known as a harsh but fair critic, had a huge impact on the Los Angeles theatre community throughout his career. In 2011, the Playwright's Arena named its annual award after him, which recognizes outstanding contributions to local theatre.
"The entire community owes a debt of gratitude to Lee and his work on our behalf," said the current CEO of LA Stage Alliance Terence McFarland in a statement. "He was the most extraordinary advocate Los Angeles theatre has known."