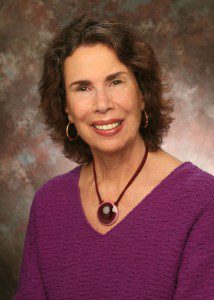 West Hollywood held its 12th Annual Senior Community Awards luncheon on May 6 at the House of Blues.
West Hollywood residents Barbara Meltzer and A. Lee Walkup were honored for their outstanding contributions to West Hollywood. Mayor Abbe Land and Councilmember John Duran were there to present the awards and congratulate the honorees.
A resident of West Hollywood since 1977, Meltzer produced the city's half-day symposium "Pathways to Positive Aging: Creating Communities for a Lifetime." President and founder of Barbara Meltzer Public Relations and Marketing, she was appointed in 2007 by county Supervisor Zev Yaroslavsky to the Los Angeles County Commission for Older Adults and currently serves as chair of the Commission's Communications Committee and as lead commissioner for District 3.  Meltzer is also vice president of the Friends of the West Hollywood Library Board, in addition to chairing its Program Committee.
"I was thrilled to have been chosen as a recipient of a Senior Community Award. It is always gratifying to be honored for actions we take that are propelled by passion and concern for others," Meltzer said.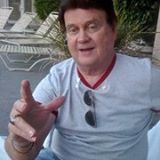 Lee Walkup moved to West Hollywood in 1992, after having met his late husband, Jay Jolley in the Gay Men's Chorus of Los Angeles.  A demonstrator in the fight against Prop 8 and for marriage equality, Walkup is an elected delegate in the 50th Assembly District to the Democratic State Convention and was an elected delegate from the 28th Congressional District to the 2012 Democratic National Convention. Lee is the current Chair of the Senior Advisory Board as an at-large appointee.
"I was really surprised at the notice that I was to receive an award at the Senior Awards Banquet!" said Walkup. "My activities visi-a-vis the city did not seem to me to be award-level, but I am honored to have been considered and selected. Participation is the basis of activism and the enhancer of 'Quality Of Life.'"
Representing Assemblymember Richard Bloom, Dep. Stephanie B. Cohen presented the honorees with Certificates of Recognition.
The event was held in collaboration with the West Hollywood Senior Advisory Board and the West Hollywood Comprehensive Services Center