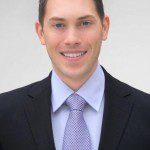 The unfortunate death Saturday evening of Brett Shaad, a 33-year-old West Hollywood lawyer and realtor, of meningitis has created a minor wave of panic in the gay community. That panic was sparked in part by West Hollywood City Councilmember John Duran, who rushed to the microphone Friday afternoon to declare Shaad a "supporter" of his and to warn the city about how the infection could potentially spread. Later Friday, Duran said Shaad had died, something picked up by multiple media outlets while Shaad's distraught family was still trying to decide whether to take him off life support.
Duran, who seems to leap for the stage every time a gay-related issue surfaces anywhere in the United States, if not the world, also linked Shaad's death to the Palm Springs White Party, which Shaad attended. And he suggested that members of Shaad's West Hollywood gym had reason to be concerned.
Duran argued that not sounding an alarm immediately would leave the gay community vulnerable to the same sort of devastation wrought by AIDS, which took too long to be diagnosed and is definitively linked to same-sex intimate encounters. Meningitis, however, is well understood by the medical community. And while there are suggestions that gay men may be slightly more at risk than others, our council member should have realized that when one smells smoke in a crowded theatre it's smarter to look around and see what's going on before screaming "fire."
So, what are the facts, and what are the risks associated with Brett Shaad's death of meningitis? Here, in question and answer form, is what we've pulled in 10 or so minutes from the Internet (Google, anyone?).
Q. What is meningitis?
A. The world renowned Cleveland Clinic explains: "Meningitis is an infection of the membranes (meninges) surrounding the brain and spinal cord. Meningitis can be caused by a bacterial, fungal or viral infection. Meningitis can be acute, with a quick onset of symptoms, it can be chronic, lasting a month or more, or it can be mild … Approximately 80 percent of all cases are acute bacterial meningitis. Bacterial meningitis can be life threatening."
Q. What causes bacterial meningitis?
A. Again, the Cleveland Clinic offers one of the most concise explanations: "The bacteria most often responsible for bacterial meningitis are common in the environment and can also be found in your nose and respiratory system without causing any harm. Sometimes meningitis occurs for no known reason. Other times it occurs after a head injury or after you have had an infection and your immune system is weakened."
Q. How does bacterial meningitis differ from viral meningitis?
A. The Mayo Clinic explains that viral "meningitis is usually mild and often clears on its own. A group of viruses known as enteroviruses is responsible for most viral meningitis cases in the United States. These viruses tend to circulate in late summer and early fall. Viruses such as herpes simplex virus, HIV, mumps, West Nile virus and others also can cause viral meningitis." The Mayo Clinic and the Cleveland Clinic differ on their assessment of which is most common, with Mayo saying viral meningitis is more common.
Q. Are there other forms of meningitis?
A. Yes. Fungal meningitis, which is not contagious, can cause a chronic form of the disease. One form, cryptococcal meningitis, was commonly found among those with AIDS before the introduction of triple anti-viral therapies. Fungal meningitis was in the news last year when it was discovered that a pharmacy that creates custom medications had distributed injectable corticosteroids infected with that fungus.
Q. What form of meningitis did Brett Shaad have?
A. There has been no official announcement of the form of meningitis from which Shaad suffered. But based on reports that he died only days after experiencing symptoms, it's likely that he was infected with bacterial meningitis, which is more lethal and manifests itself quickly.
Q. Is there a history of meningitis infection in the gay community?
A. Other than the occurrence of fungal meningitis among those with AIDS, the most prominent manifestation of meningitis in the gay community has been in New York City where 22 men have contracted meningitis since 2010, with 13 of those infections occurring this year. Seven have died. On Friday, Dr. Maxine E. Liggins of the Los Angeles County Department of Public Health said it was not clear that Shaad was infected with the same strain of meningitis as found in the New York gay community and that the health department wasn't recommending vaccination for gay men. "Currently, we do not have an outbreak going on," she said, adding that there were 13 cases of meningococcal, or bacterial, meningitis in Los Angeles County last year, none of them particularly associated with gay men.
Q. What are the symptoms of bacterial meningitis?
A The Mayo Clinic reports that early symptoms are similar to those associated with the flu. They develop over several hours or several days. Things to watch for:
Sudden high fever
Severe headache that isn't easily confused with other types of headache
Stiff neck
Vomiting or nausea with headache
Confusion or difficulty concentrating
Seizures
Sleepiness or difficulty waking up
Sensitivity to light
Lack of interest in drinking and eating
Skin rash in some cases, such as in meningococcal meningitis
If you experience these symptoms, you should see a doctor immediately, even if that requires going to a walk-in clinic or emergency room. Bacterial meningitis can be successfully treated in its early stages.
Q. What puts one at risk for meningitis? If I attended the White Party, should I be worried? Should I be upset if I was a member of Shaad's gym, met him for coffee or dinner?
A. Like most bacterial infections, bacterial meningitis is most commonly transmitted by being around someone who is infected and who sneezes or coughs or kisses you. The Cleveland Clinic explains that the bacteria also can be present in "your nose and respiratory system without causing any harm. Sometimes meningitis occurs for no known reason. Other times it occurs after a head injury or after you have had an infection and your immune system is weakened." Basic hygiene, such as washing one's hands and covering one's mouth when coughing, is key to preventing transmission.
It seems unlikely that Shaad contracted meningitis at the White Party. As we've reported earlier, the World Health Organization website says the average incubation period for meningococcal or bacterial meningitis is two to four days, although it can range between two and 10 days. The Meningitis Vaccine Project reports that 10 percent of those treated die, usually within 24 to 48 hours of infection. Shaad died 12 days after the White Party ended.
However, if you have worked out with an infected person, shared a meal with him or had any sort of intimate contact with him in the 10 or so days leading up to the manifestation of his infection, it would be wise to see a doctor for testing.
Q. So what should I do? I hear gay men in West Hollywood are scrambling for meningitis vaccines. Friends in Palm Springs told me they didn't attend a party Saturday for fear of getting infected. Is it safe to go out to bars and clubs in Boystown, to go to the gym?
A. What you should so, and what John Duran should have done, is take a deep breath, read and relax.
If you've gotten this far, you know that you should see a doctor to be tested for possible meningitis infection if you have any of the symptoms outlined above or if you had any intimate contact in the past 10 days or so with Brett Shaad (by intimate, we don't mean just sexual. See a doctor if you've shared a drink). As to the vaccine, you should note, which most reports to date haven't, that the vaccine won't help if you're already infected.
The Health Department isn't yet recommending vaccines. This writer, who is infected with HIV and travels frequently to visit friends in New York City, was vaccinated earlier this year as a precaution. It wasn't easy. Many WeHo doctors don't stock the vaccine, which is expensive (as much as $150 a dose) and which they have to buy in bulk. This writer was referred by his local doctor to a physician specializing in travel medicine, who typically stocks vaccines for a wide range of uncommon diseases. Most insurance plans will cover the vaccination (remember there's also a charge for a physician visit).
However, on Sunday the AIDS Healthcare Foundation announced it will offer free vaccines today. Click here for the details.
The Los Angeles Gay and Lesbian Center has announced that it has ordered 100 doses of the vaccine, which it will make available to those who cannot afford it. Councilmember Duran says he'll ask the West Hollywood City Council to make an emergency appropriation of $20,000 Monday to order 100 more doses.
And no, you shouldn't avoid Mickys or the Abbey or Fubar or whatever other nightspot suits your fancy. And if you want to keep those ripped abs and muscular shoulders, keep going to Equinox or 24 Hour Fitness or Golds. Just remember to do what you should have been doing anyway — wash you hands, don't put your fingers in your eyes or mouth or nose, and call your doctor if you feel like you're getting the flu. And take a moment to reflect on the disappointingly brief life of Brett Shaad, by all accounts a friendly, smart and talented man, and remember that no one of us can predict how long he or she will live. That means we need to make the most of every day in front of us.