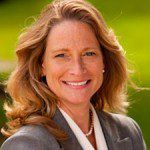 Betsy Butler, the itinerant state Assembly candidate, is on the move again, this time hoping to land a seat representing the 62nd Assembly District.
The Sacramento Bee reports that Butler will seek the 62nd Assembly District seat, which Democrat Steven Gardner must give up in 2014 because of term limits.
That means that Butler, who moved to Santa Monica from Marina del Rey in 2011 to compete for the 50th Assembly District, is moving back home. She campaigned to represent the 50th Assembly District, which includes West Hollywood, after a 2011 redistricting divided into thirds the 53rd Assembly District, for which she won an Assembly seat in 2010.
But last November, Butler lost to Richard Bloom, then mayor of Santa Monica, despite receiving the endorsement of Assembly Speaker John A. Pérez, campaign donations roughly three times those directed to Bloom and the endorsement of establishment Democratic Party members such as WeHo Councilmembers John D'Amico and John Duran and Jeffrey Prang and the Beverly Hills/West Hollywood Democratic Club. A major source of support for Butler was the state teachers union. Butler's campaign likely was damaged by a report by CNN's Anderson Cooper that called her out for failing to back a bill to make it easier for school districts to remove employees who are sexual predators. A video of that report went viral during the final days of the campaign. Her opponents attributed her opposition to the bill to her strong support from the state teachers union.
The 62nd District includes Hawthorne, Inglewood, Venice and Westchester.