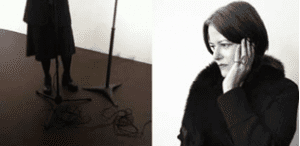 Monday, April 8
"Q.E.D. II: Inchoate Affinities: The Open-Wall Architecture of Language and Gender" will include performances dealing with affinity, influence and provocation and will feature "Les Figues Press" author Kim Rosenfeld, writer Vanessa Place and poet/visual artist Yedda Morrison. The performance will be followed by a town-hall style discussion moderated by writer and critic Andrea Quaid.
The event runs from 7 to 9 p.m.
Les Figues Press seeks to create aesthetic conversations between writers/artists and readers, especially those interested in innovative, experimental and avant-garde work.
Q.E.D. II builds on the 2012 Q.E.D. series on queer art and literature.
The performance and discussion will take place at the MAK Center Schindler House, 835 N. Kings Road at Waring Avenue. General admission is $7 per person (at door) or free for Friends of the MAK Center and members of Les Figues Press.