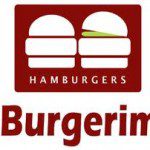 Burgerim, the Israeli hamburger chain, is celebrating the opening of its first U.S. location on Saturday (Mar. 30) with a benefit supporting the Cops 4 Causes initiative to help the homeless.
The opening, at 8 p.m., will be held at the restaurant at 8593 Santa Monica Blvd., just east of Westmount Drive. Burgerim is a Tel Aviv burger restaurant owned by Dana Tochner, a chef who comes from a family of well-known restaurateurs. Tochner lived in New York City, where he worked at the Four Seasons hotel before returning to Israel. "I came back with a dream to establish my baby — New York-style space, aesthetic, style, and food," he said. "The first branch I chose to open in the city of Tel Aviv, which reminded me of the pace of Manhattan." Burgerim West Hollywood is the company's first U.S. restaurant. The Burgerim restaurant replaces O!Burger.
Cops 4 Causes, a non-profit organization of law enforcement officers founded by Los Angeles County Deputy Sheriff Christopher Landavazo, raises money to help people who are homeless transition from the streets to stable living conditions. Funds raised by the Burgerim event and partnerships with other West Hollywood businesses will support transitional services programs in West Hollywood. Checks will be presented at the event to People Assisting the Homeless (PATH), Vet Hunters, and The LA Gay & Lesbian Youth Center.
Tickets and more information about the event are available and donations can be made online.