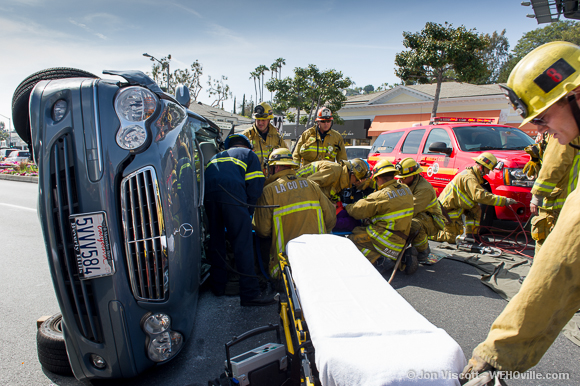 An elderly woman was taken to the hospital this afternoon after she crashed her car along Sunset Boulevard at Sunset Plaza.
The woman, whose identity was not released, was conscious as she was being taken to the hospital, according to a watch commander with the West Hollywood Sheriff's station.
Sunset Boulevard was closed for some time running west while the Los Angeles County Fire Department cleared the scene.