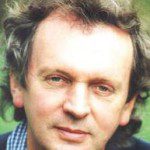 TEDx West Hollywood, the April 14 conference focused on "ideas worth spreading," already is generating an esoteric controversy over whether the ideas of two British writers should be presented.
Rupert Sheldrake, a biochemist and author, has sparked heated debate in scientific circles for his attacks on conventional scientific opinion and his theories that dogs and their human owners can read one anothers minds, that there exists a collective human memory that is passed along from generation to generation and not stored in the brain and that conventional theories of evolution are incorrect. Graham Hancock is a writer who has posited that there is a connection between the Star of David and the Pentagon and between the pillars of Solomon's Temple and the Twin Towers. He also has provoked controversy with a book that claims a connection between stars in the Orion constellation and the three largest pyramids of the Giza complex in Egypt. Hancock also has made arguments for the use of shaman concoction known as ayahuasca, which contains the drug DMT, a psychedelic substance that is illegal in the United States. Hancock argues that it can connect one to "seemingly intelligent entities which communicate with us telepathically."
The scientific community largely has rejected the theories and research of both men. For example, a September 1981 editorial titled "A Book for Burning?" in the science journal Nature criticized Sheldrake's book "A New Science of Life: The Hypothesis of Morphic Resonance." Nature said "Sheldrake's argument is an exercise in pseudo-science." TED's scientific advisors have raised concerns about Hancock's advocacy of ayahjuasca.
Supporters of TEDx West Hollywood, one of hundreds of licensed offshoots of the famous annual TED (Technology, Emtertainment, Design) conference founded in 1984, have launched a campaign on the TEDx West Hollywood website and a petition at Change.org to get TED to reverse its decision to remove videos of presentations by Sheldrake and Hancock from the official TED website. According to the website, the videos were to have been shown at the West Hollywood event but no longer are authorized by TED.
The one-day April conference, titled "Brother, can you spare a paradigm: making the quantum leap, " is co-sponsored by the City of West Hollywood and the West Hollywood Library Foundation. Tickets for the event go on sale Monday at the library. TEDx West Hollywood is organized by Suzanne Taylor, a Los Angeles resident who describes her home as a "gathering place for progressive activists," Scott Balanda of West Hollywood, who teaches seventh and eighth graders, and Joan Hangarter of Novato, a former chiropractor who is a business consultant and psychic.
Speakers on the TEDx agenda include Russell Targ, a scientist who argues that extra sensory perception (ESP) is real, Larry Dossey, a doctor who contends that human consciousness exists after death, and Paul E. Nugent, a Los Angeles-based director of the Aetherius Society, whose adherents believe in calling on "cosmic masters" to send "spiritual energy" to help those harmed by Colorado wildfires, hurricanes in the Philippines, the revolution in Syria and other events.
One prominent critic of the proposed Sheldrake and Hancock presentations is Jerry A. Coyne, a professor in the Department of Ecology and Evolution at the University of Chicago. "Whoever authorized the (West) Hollywood TEDx event was asleep at the wheel," Coyne writes on his blog. "It is nothing more than a New Age Spirituality Fest trying to borrow some scientific respectability by putting "quantum" in the title and description.
"This event is a disgrace and an embarrassment to the TED brand. I hope that the organizers of TED, who license these events, realize what kind of nonsense is parading under their banner."