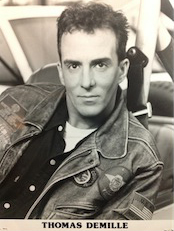 At 6-foot-3, and with a booming voice, Tom Demille is a hard man to miss. Deeply opinionated and unafraid to speak his mind, he's also hard to forget.
With flippant comments and bon mots, the 57-year-old Demille became a crowd favorite during the Feb. 6 candidates' debate as one of the nine men running for the two West Hollywood city council seats up for election on March 5.
During that debate, Demille said he intends to be much like the late octogenarian councilman Sal Guarriello, going so far as to say he'd hire Guarriello's longtime council deputy Donna Saur to be his deputy if elected.
While the always outspoken Guarriello may be the latest incarnation for Demille, the Massachusetts native who moved to West Hollywood 20 years ago has had many other incarnations. Here are a few:
[hr_dotted]
1.

 Tom Demille is a Klingon.
For five years, Demille appeared on "Star Trek: Deep Space Nine" as a Klingon named Argon, as a Cardassian and any number of assorted other aliens the show needed. Since applying the make-up and prosthetics was a 4-hour process, and removing it was another four hours, Demille said he often worked 18-to 20-hour days, consequently earning $2,000 a day. "I was one of the highest paid members of the Screen Actors Guild in the mid 1990s," said Demille, who added that playing aliens was fun since he always gravitated toward big performances and big makeup.
[hr_dotted]
2.

Tom Demille says he was Congressman Barney Frank's lover.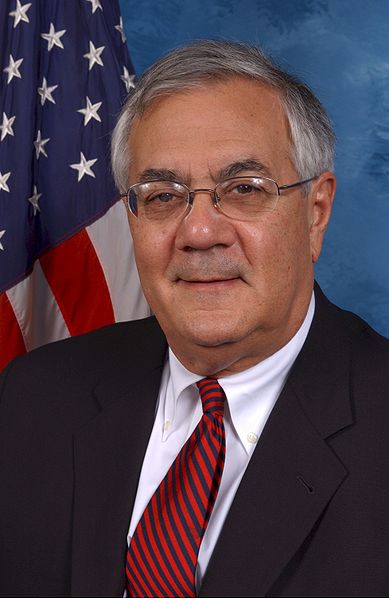 Together for three years in the late 1980s, Demille said he first met the Massachusetts Congressman while working as a driver for a limo service. Frank frequently requested Demille be his driver and their relationship evolved from there. The two were together when Frank was outed as being gay after it was discovered that Frank's personal assistant, Steven Gobey, was running a call-boy service out of Frank's Washington DC apartment. It was Demille who told the press, "It's a sad state in American politics when a cheap hustler can take down a great American statesman." Demille finally ended the relationship. "I just couldn't be Mrs. Barney Frank anymore," he said.
[hr_dotted]
3.

 Tom Demille does Frank Sinatra impressions.

A fan of ol' blue eyes since childhood, Demille won a Telly Award honoring groundbreaking online video content in Las Vegas for his 2008 six-minute film "Just Me and Frank," where he performs as Sinatra. "It's a natural. Frank and I are the same register," Demille says of performing the Chairman of the Board's songs. Demille also was featured on National Public Radio for his 2002 rendition of "Fly Me to the Moon," a performance done at Crescent Heights Methodist Church in West Hollywood.

[hr_dotted]
4.

 Tom Demille does pop art.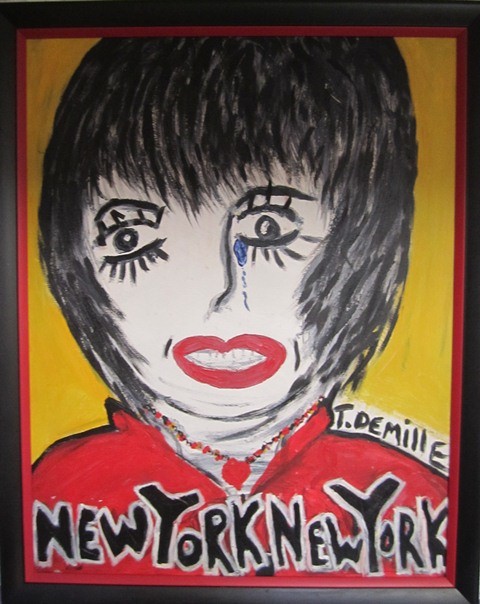 (Liza Minnelli by Tom Demille. For more of his art, see this blog.)
Demille is the man responsible for those "We Love Weho" posters with the red hearts that have been popping up in store windows about town in recent weeks. Crediting Keith Haring and Andy Warhol as his primary artistic influences, Demille says he just picked up a brush and started painting one day 24 years ago and fell in love with it. He's sold hundreds of paintings in his life, 50 in 2012 alone. Demille is also a sculptor but says he's kept most of his sculptures at his apartment in the Actors Fund House on Palm Avenue.
[hr_dotted]
5.

 Tom Demille hosted a weekly improv drag show as 'Pussy Galore.'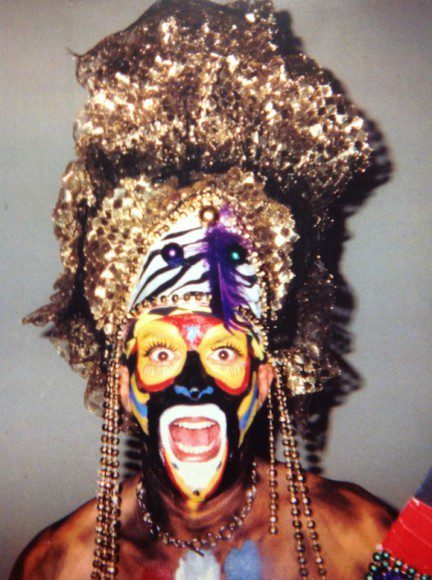 James Bond has nothing on Demille who performed under his drag name of Pussy Galore for seven years, hosting a weekly improv drag show, "Lifestyles of the Sick and Infamous," at the Provincetown Theater (Mass.) in the 1980s. The show was different every week. Demille not only performed, but also did commentary on current events, plus had stars from other shows in town dropping by to perform for a few minutes.