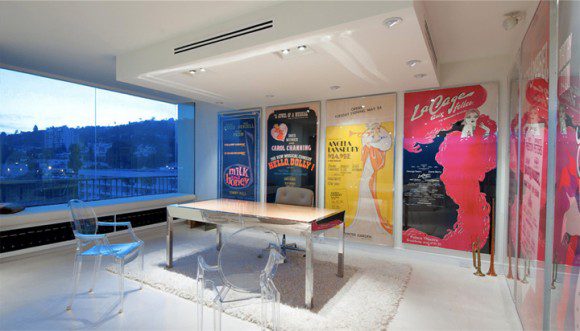 Hello, Dolly. Goodbye, another home.
Legendary Broadway composer Jerry Herman has done it again. He's unloaded another home.
This time, it's his posh West Hollywood property, a luxury condo at the Empire West Condos complex, located just off Sunset Boulevard at 1100 Alta Loma Rd. The listing price is $4.2 million. Check it out at Realtor.
Within the real estate world, Herman is known for flipping places. He has renovated and redecorated around 38 homes, according to the Washington Post.
Herman purchased his WeHo home (4088-square-feet, three bedrooms, five bathrooms) in September 2010 for $3.8 million, before (shock) making changes, including adding the Brazilian mahogany front doors and white limestone floors.
Herman has been nominated for the Tony Award five times, and won for "Hello, Dolly!" and "La Cage aux Folles." In 2009, he received the Tony Award for Lifetime Achievement in the Theatre. He was diagnosed HIV-positive in 1985.