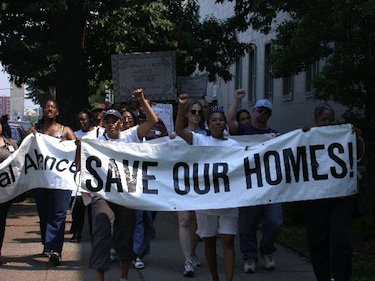 The Coalition for Economic Survival (CES) announced that it is endorsing West Hollywood Mayor Jeff Prang and Councilmember John Duran for re-election to the city council on Monday.
CES is the organization largely responsible for the incorporation of the City of West Hollywood and the adoption of the city's rent control law.
"Some may say rent control is no longer an issue in West Hollywood," said CES Executive Director Larry Gross. "But, as long as the city council has the power to amend or eliminate the law, renters need to be vigilant in protecting it. Each election poses a threat to rent control based on who gets elected. In this election there are a number of candidates who lack experience or knowledge and could easily be influenced by landlord and developer lobbyists."
Prang used to be a member of the rent stabilization commission.
Duran has been a volunteer attorney counseling renters in need at the CES Tenants Rights Clinic. He was also a rent stabilization commissioner.
In January, the Coalition for Economic Survival also choose to oppose Measure C, the term limit proposal also on the March 5 ballot.
In similar news, Speaker of the State Assembly John Perez, whose 53rd district includes Hollywood, downtown Los Angeles and parts of east and south LA, has endorsed Prang.
"Jeff is conscientious public official," Perez said. "He is smart, very well respected, and hard-working. But most importantly, he is accessible and responsive, and he has never forgotten his roots, or those who elected him. His integrity is beyond reproach."