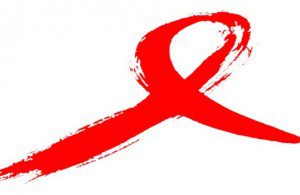 The West Hollywood City Council told city staff to pick potential sites for a national AIDS monument at its Monday night meeting.
The monument would commemorate the lives lost to AIDS and honor those allies who fought against the disease. Councilmembers John Duran and John D'Amico, both HIV positive, authored the item, noting that West Hollywood has been at the center of the AIDS epidemic since the early 1980s.
"It is an important and vital part of how we made it to where we are," D'Amico said. "It's my hope that this monument helps create a space that talks about how we present ourselves to the world. It will be a place of public discussion and a real platform for making change."
Duran said the city and businesses would work together to create the memorial.
"We are at the very beginning of something that has been banded about for a very long period of time," said Duran.
The eight people speaking during public comment were all in favor of the monument.
"The time is now," said resident/activist Ivy Bottini, who organized HIV forums in the 1980s. "We cannot not do this."
Craig Dougherty said a monument will educate young people who don't know the history of the AIDS epidemic.
"The struggle to save lives compelled us to organize politically," Dougherty said.
Ruth Tittle, owner of Capital Drugs, said her brother, Loyd, who died of AIDS, moved to West Hollywood in 1978 to find a new family, like so many other gay men who were rejected by their biological families.
"We're their family, this city is their family," Tittle said. "We owe it to them. What better for their honor than to have their lives mean something in educating others."