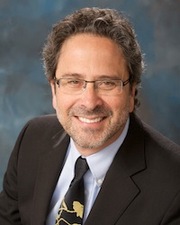 Three weeks after the Nov. 6 election, 50th Assembly District candidate Richard Bloom declared victory in a press release over his competitor Betsy Butler in a hotly contested race for the seat that includes West Hollywood.
The latest numbers from the County of Los Angeles Registrar's office shows Bloom with a 1,246 vote edge over Butler.
"After 2 years of campaigning in one of the most closely watched elections in the State of California, I just learned that the results of the latest vote count assured I will be sworn in as the next representative for the 50th Assembly District," Bloom wrote in a press release.
Despite all of the district's 299 precincts having previously reported, the Los Angeles County Registrar-Recorder's office needed to count 216,000 mail-in, absentee, drop-off and provisional ballots. Final results are expected to be announced in early December.
"I want to congratulate Ms. Butler on a spirited contest and send her my best wishes for future success," Bloom wrote. "Our two year journey has come to a great conclusion, but now the work begins to reinvigorate California."
On election night, Bloom led Butler by 218 votes, and slowly increased his lead, despite being significantly out-raised by Butler. Butler raised more than $1 million in campaign funds, about double the amount Bloom raised.
District 50 includes Santa Monica, Malibu, Brentwood, Bel Air, Beverly Hills, Carthay Square, West Hollywood, much of Hollywood, Hancock Park, Miracle Mile, as well as Pacific Palisades, Topanga, part of the Santa Monica Mountains and Agoura Hills.
Bloom said he expects the results will be certified Friday, Nov. 30 and he will be sworn in by State Supreme Court Chief Justice Tani G. Cantil-Sakauye on Monday, Dec. 3rd in the State Capitol.