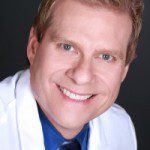 Sunset Walk-In Healthcare and Occupational Medical Clinic will host a ribbon-cutting from 4 to 7 p.m. tomorrow (Nov. 29) to celebrate its recent opening.
Sunset, located in the Sunset Medical Tower Building at 9201 Sunset Blvd. near Sunset Hills Road, is owned by John Foster, MD, a long-time resident of Hollywood. He is a graduate of Stanford University and the University Of San Francisco School Of Medicine.
"After 24 years of providing urgent care and occupational medicine in LA, I am excited to open my own practice in a comfortable and inviting setting," Foster said. "I believe in providing personalized medical care of the highest quality and look forward to being of service to our community."
Joining Foster at the clinic is Brook Merkel, DC, specializing in conservative chiropractic treatment and pre- and post-natal musculoskeletal chiropractic care
The clinic offers an array of services including occupational medicine, urgent care, travel medicine and chiropractic services to the residential and business community.
For more information is available on its website.