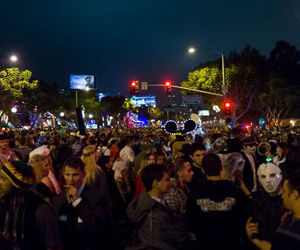 No sooner has the buzz worn off from Halloween (at least for those of you who didn't drink or party yourself silly) than the buzz is on about whether Carnaval is worth it.
City council member John D'Amico said he proposed the recent Go Go Dancer Appreciation Day because the gay community no longer felt Carnaval was their event. Mayor Prang, noting that Carnaval costs the city almost $900,000 and produces no city revenue, says he supports the event but thinks it has grown too large.
The rumble in the gay community is that Carnaval floods the heart of Boystown with straight out-of-towners.