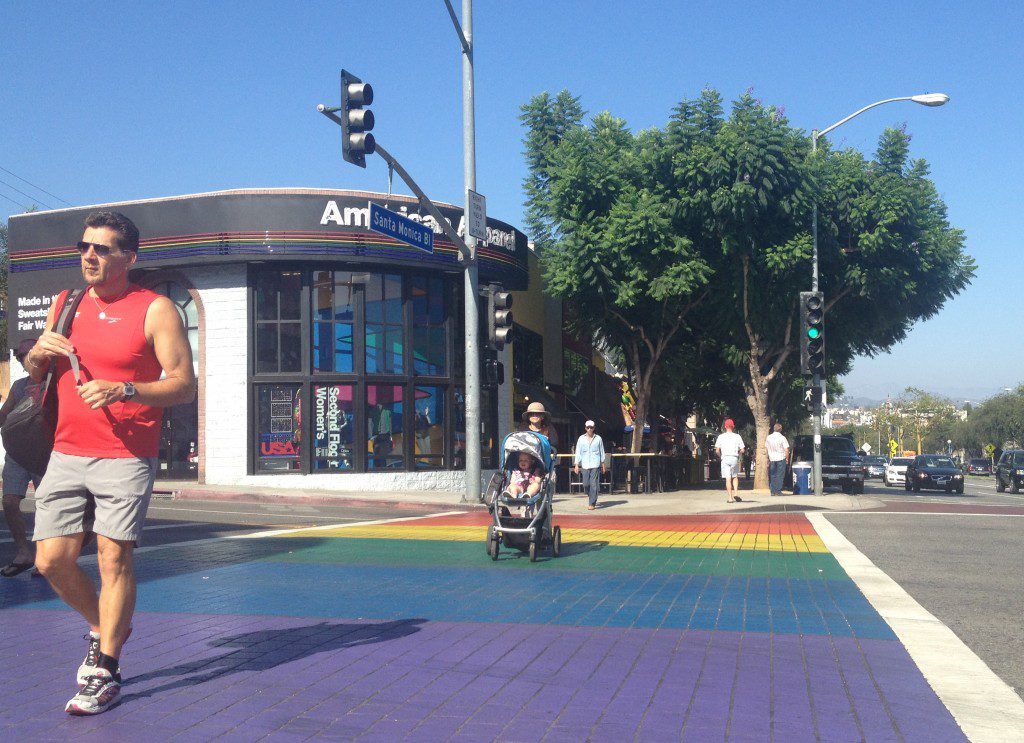 Ever since Gilbert Baker created the gay rainbow flag in 1978, there have been hundreds of other iterations. Most have been archived on a website created by Peter Orenski, a noted vexillographer (the term of art for a flag designer).
Even corporate America has begun to use the image. Oreo posted a photo of a cookie filled with rainbow-colored layers on its Facebook page in July in honor of Gay Pride. The picture gained 177,000 likes in 24 hours, even though the cookie isn't actually for sale.
Baker wasn't the first vexillographer to create a rainbow flag. The Inca Empire in Pre-Columbian America used one in the 1400s. The Indian mystic Meher Baba created one in 1924. The World Fellowship of Buddhists has used one since 1950. And an Italian peace movement used one in 1961. The rainbow flag even is used in the Wu Wo tea ceremony, a Taiwanese rite.
It's clear from the occasional efforts over the years to come up with a new flag some gays are over the rainbow. In 1998, for example, Out magazine commissioned leading designers to come up with new concepts after Out editor James Collard rattled gay community cages with his proclamation of a Post-Gay world. None of those ideas stuck.
And in 2009, Studio 360, Kurt Anderson's Public Radio International program, commissioned Mark Randall's Worldstudio in New York City to come up with options for a new flag, none of which took off either.
Andrew Blauvelt, a graphic designer and curator at the Walker Art Center in Minneapolis — described by London's Design Museum "as one of the most influential figures in U.S. graphic design…" — has blogged about his apprehensions regarding the flag.
"The rainbow's colorful panoply has always been something of a problem for me, not so much its symbolism but for its cheerful aversion to aesthetic conviction," Blauvelt writes. "While I am an ardent believer in the adage that there is no such thing as a bad color, just poor proportions and combinations, the spectral glory of the rainbow has always been a kind of third-rail of chromatics. I know, it's supposed to represent inclusion — no visible wavelength left behind — but aesthetics is supposed to be about choosing one thing over another: the right colors, not all colors."
Undaunted by the past failures of other designers, WEHOville has asked Jorg Wallrabe's BrandingIron Worldwide to try its hand at crafting a replacement for the rainbow flag.
BrandingIron, West Hollywood-based, is a design, branding and marketing firm whose clients include IMG, Warner Bros., Swarovski, Telemundo, Art Basel and Sony. So they are a big deal. Wallrabe turned the task over to a team of talented young designers who attacked it with enthusiasm.
Peter Orenski also has connected us with professional vexillographers Philip "Doc" Tibbetts in England and Tony Burton in Australia. Both were eager to offer the gay community their own stylish options.
[hr]
Click on the images below to see all the options presented by each designer.[hr]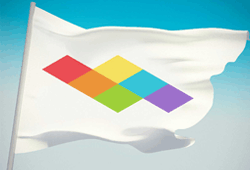 Renowned WeHo Brand Experts
BrandingIron Goes Sophisticated
[hr]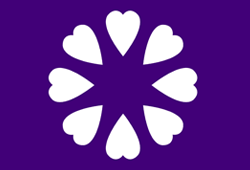 Over the Pond
Brit Flag Pro Goes Greek with Design
[hr]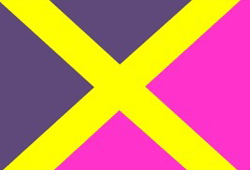 The Aussie Take
Sydney Designer Balances Gaudy, Glitz
[hr]
All of these concepts will also be posted on our Facebook page, where we invite you to comment and vote for your choice. And let us know, if you're willing, whether you're looking at them with a straight or a gay eye.