Jorg Wallrabe's BrandingIron Worldwide, a West Hollywood-based agency with experience in fashion, entertainment, lifestyle and business, asked several of its young designers to consider new symbols for the gay community. With a diverse staff and a roster of past and present clients that includes Telemundo, Warner Bros., Saks Fifth Avenue, and Art Basel, BrandingIron is skilled at crafting compelling brands and logos.



The three BrandingIron designers who contributed concepts are:
Marianna (Anna) Holguin: Holguin is a graphic designer and native Angeleno. After graduating from the Fashion Institute of Design & Merchandising in June 2012, she joined BIW's creative team at BIW.
Chad Lowe: Lowe graduated from the Fashion Institute of Design & Merchandising in 2011 and pursued a career in graphic design with a minimalist but purposeful design philosophy.
Frank Wang: Wang was raised in Chongqing, China, one of the world's fastest growing megalopolises. Heavily influenced by Chinese calligraphy and the Bauhaus movement, Frank has a Taoist sensibility with well-blended flavors of the oriental and the occidental.



Here's how the three designers described the thinking behind their designs:
"At the core, human connections are all the same. This unifying belief is what inspired us when creating these new symbols. We sought to design a fresh and updated mark, recognizable by all, that represents equality for everyone. This is for a generation that has a different understanding of what a human relationship is and acknowledges the infinite ways that love takes its form."
[hr]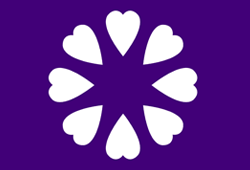 Over the Pond
Brit Flag Pro Goes Greek with Design
[hr]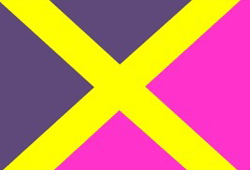 The Aussie Take
Sydney Designer Balances Gaudy, Glitz
[hr]
All of these concepts will also be posted on our Facebook page, where we invite you to comment and vote for your choice. And let us know, if you're willing, whether you're looking at them with a straight or a gay eye.