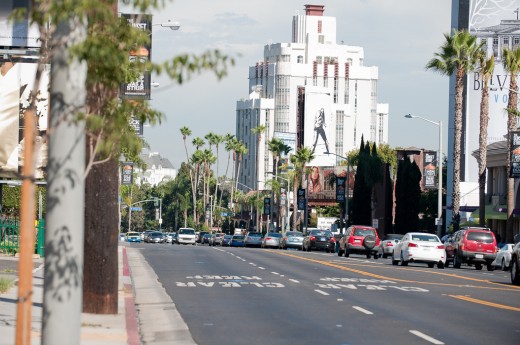 We launched this site because we love West Hollywood, and we can't read enough about what's going on here, about the people who make the city unique, and about the issues our young city faces as it grows up. We think West Hollywood deserves a news medium whose look and voice reflect its unique personality and the editorial resources to cover what's really happening.
But WEHOville is not just about news. Some of us are passionate about what is happening at City Hall. Others of us care more about what's on sale on Melrose Avenue. Some of us feel a strong connection with the gay community. Others feel a strong connection with our fellow Eastern European immigrants. Some of us live here because of the access to art and culture. Some of us love the bars and nightlife. WEHOville.com is for all of us.
WEHOville has two primary goals. One is to be the complete source of information we need to make the most of life in California's most creative and diverse city. That means WEHOville covers a wide range of subjects and covers the variety of communities that make West Hollywood such an interesting place to live. Our other goal is to foster an informed and engaged community. A city can only thrive and prosper if we have the information we need to make crucial decisions, whether about politics, development, preservation, traffic, taxes or spending.
From a journalistic perspective, WEHOville is old-fashioned: Our news coverage is factual, objective and balanced. We want to hear from all sides on a given issue. Without compromising that, we also intend to have fun. You should get an occasional laugh out of what you read and see on WEHOville. If you don't, WEHOville isn't accurately conveying the spirit of West Hollywood.
You also should know that we publish without fear or favor. If there is important news that might upset a friend of ours or one of our advertisers, our job is to report it anyway (and of course offer all sides to an issue an opportunity to comment  on it.) We also do not engage in "pay for play" reporting.  In other words, we will not publish a particular story in exchange for a paid advertisement.  However, we are willing to publish sponsored content so long as it is labeled as such. The integrity of our news coverage is our most important and valuable asset and we will never allow that asset to be damaged or destroyed.
WEHOville is a project of WHMC (the West Hollywood Media Company). But more importantly, it's a labor of love by a team of incredibly talented folks — largely freelance and contract writers and sales people — who we've assembled to help us create and operate WEHOville.
If you want to know more, email me at Henry@WEHOville.com or call me at (323) 454-7707 or text me at (917) 335-6962 (my mobile). I'm eager to hear your thoughts about WEHOville, and especially thankful to any of you who let me know about errors that we news gatherers inevitably make.