WEHOville: Who, What & Why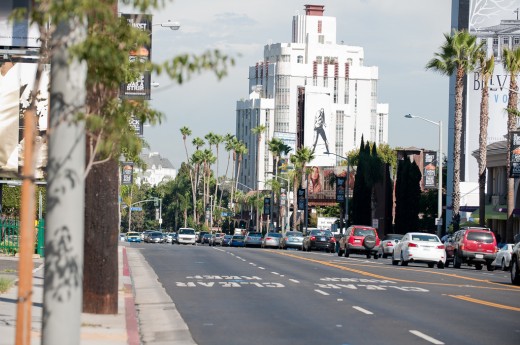 We launched this site because we love West Hollywood, and we can't read enough about what's going on here, about the people who make the city unique, and about the issues our young city faces as it grows up. We think West Hollywood deserves a news medium whose look and voice reflect its unique personality, and the editorial resources to cover what's really happening.
But WEHOville is not just about news. Some of us are passionate about what is happening at City Hall. Others of us care more about what's on sale on Melrose Avenue. Some of us feel a strong connection with the gay community. Others feel a strong connection with our fellow Eastern European immigrants. Some of us live here because of the access to art and culture. Some of us love the bars and nightlife. WEHOville.com is for all of us.
WEHOville has two primary goals. One is to be the complete source of information we need to make the most of life in California's most creative and diverse city. That means WEHOville covers a wide range of subjects (you'll see many new ones added in coming months) and covers the variety of communities that make West Hollywood such an interesting place to live. Our other goal is to foster an informed and engaged community. A city can only thrive and prosper if we have the information we need to make crucial decisions, whether about politics, development, preservation, traffic, taxes or spending.
From a journalistic perspective, WEHOville is old-fashioned: Our news coverage is factual, objective and balanced. We want to hear from all sides on a given issue. Without compromising that, we also intend to have fun. You should get an occasional laugh out of what you read and see on WEHOville. If you don't, WEHOville isn't accurately conveying the spirit of West Hollywood.
WEHOville is a project of WHMC Inc. (the West Hollywood Media Company). But more importantly, it's a labor of love by a team of incredibly talented folks we've assembled to help us create and operate WEHOville. They include:
DAN WATSON, EXECUTIVE EDITOR
Dan Watson, our executive editor, calls the shots when it comes to content. While at USC's Annenberg School For Communication & Journalism, Dan served as editor-in-chief of NeonTommy.com, the nation's most widely trafficked online college news site. At Neon Tommy, Dan oversaw an editorial board of more than 40 editors and an entire staff of more than 100. Techies will be impressed to know that, under Dan's leadership, Neon Tommy set all-time traffic records with more than 1 million page views, spanning 120 countries.
Before Neon Tommy, Dan served as assistant sports editor at Lee Central Coast Newspapers in Santa Maria, where he led a team of seven that produced five sports sections. Before that, Dan was editor-in-chief of the Mustang Daily, the newspaper of Cal Poly in San Luis Obispo. The Mustang Daily was the only college newspaper in America completely run by students. Dan launched an associated website whose traffic grew by a stunning 3,400 percent in eight months. The site was soon-after ranked best college site in the nation by the Associated Collegiate Press. Also, as one of six winners of the prestigious News21 Fellowship, a joint program of the Carnegie and Knight foundations, Dan covered the early days of the 2012 presidential campaign for the Guardian of London.
In what little spare time he has, Dan competes in 10ks and cheers on his Trojans. He is a native of Placerville, CA.  You can reach Dan at Dan@WEHOville.com or (323) 798-7626.
HENRY (HANK) SCOTT, PUBLISHER
Me. I'm Henry (Hank) Scott, publisher of WEHOville.com. I'm the founder and owner of WHMC — the guy responsible for paying the bills on time and hiring brilliant people like Dan and Daniela. My job is to set the overall tone for WEHOville.com, in consultation with Dan and Daniela. I've been in the news business since I was 20, when I landed a job at a weekly newspaper in my native North Carolina. Then I became a reporter and assistant city editor at the now-defunct Raleigh (NC) Times. From there I moved to the Charlotte (NC) Observer, where for five years I covered local government and served as business editor. In 1982 I joined the Hartford (CT) Courant, serving as metro editor and also marketing director.
In 1989 I left The Courant for The New York Times. In my six years there I rose from managing director of marketing planning and research to become vice president in charge of new media and new product development. In that role I took The Times online for the first time in 1994 and launched and oversaw the paper's first foreign-language edition, published in Russian from Moscow. I left The Times in 1995 to launch a media consulting firm that turned around the nearly bankrupt Out magazine, tripling its revenue in three years and doubling its circulation, positioning it for a sale in 2000. Since then I have consulted with media companies, overseeing the launch of a 330,000-circulation free daily newspaper in New York City and assisting in the turnaround of a financially troubled publisher of alternative newspapers.
I moved to West Hollywood in October 2011 and still don't understand why I didn't move here 10 years ago. I love it. In my spare time, I write novels, try to stop my dachshund from misbehaving, and read a wide variety of news websites on my iPhone. I also should note that I am the only gay man in the world who has never seen the Oscars, not even on TV. If you want to know more, email me at Henry@WEHOville.com or call me at (323) 454-7707. I'm eager to hear your thoughts about WEHOville, and especially thankful to any of you who let me know about errors that we news gatherers inevitably make.